After performing with various acts across India at venues and festivals for the past few years, Abhilasha Sinha is set for her debut tour in India  

Abhilasha Sinha writes in both English and Hindi and describes her music as "forever work-in-progress, sunshiny and sad love ditties". Abhilasha is also the lead vocalist and one-third of trip-hop trio No Honey (with producer/guitarist Keshav Dhar and drummer Suyash Gabriel), as well as one-third of the folk trio RIVER (with Kamakshi Khanna and Tarana Marwah). After these interesting collaborations, she has launched herself as a solo artist in New York dropping singles like 'Mother', 'Tum Ho Yahaan' and 'Hold Your Pride'.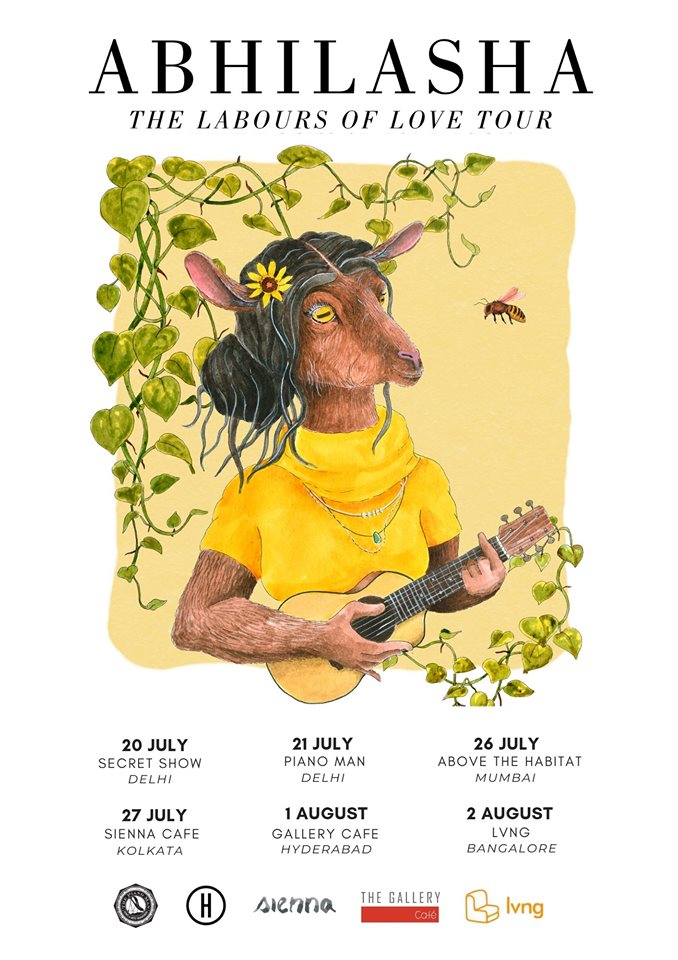 The New Delhi-born New York-based pop singer-songerwriter is all set to embark onto her debut tour as a solo artist "Labours Of Love" across 5 cities.
Listen to 'Mother' below: