Thermal And A Quarter have done so much for the Indian scene that their name is as close to ubiquitous as a band in their position can be. Being a band that has been around for 23 years, put out seven studio albums and in a sense spearheaded the Bangalore rock scene of the 90s and 2000s (that has since almost died), we as fans owe TAAQ a lot. The third single from their upcoming album 'World Gone Mad' is touted to be the only positive track on an otherwise dark album. What it is, however, is a quiet and rather safe slow ballad that might be far more impactful in context of the album itself.
'Stone Circle' doesn't really have much that stands out on the surface. To be precise, it is Leslie Charles' killer basslines that drive the song forward for most of its six-minute runtime. The drums are fairly restrained and never really take the reins and lead the track. The track takes cues from genres like soul and even a little jazz, but they sound more like suggestions than actual creative forces behind the way it is written. If you take a proper couple of listens to the track, the band's famed rock roots are still very much in force. Bruce Lee Mani's vocal delivery and deft guitar work are definitely way more toned down than his usual output, but the structural integrity and confidence of a rock song are very much there. The chorus is easily the most fun part of the song to listen to; the melody is super catchy and the instrumentation is totally locked in.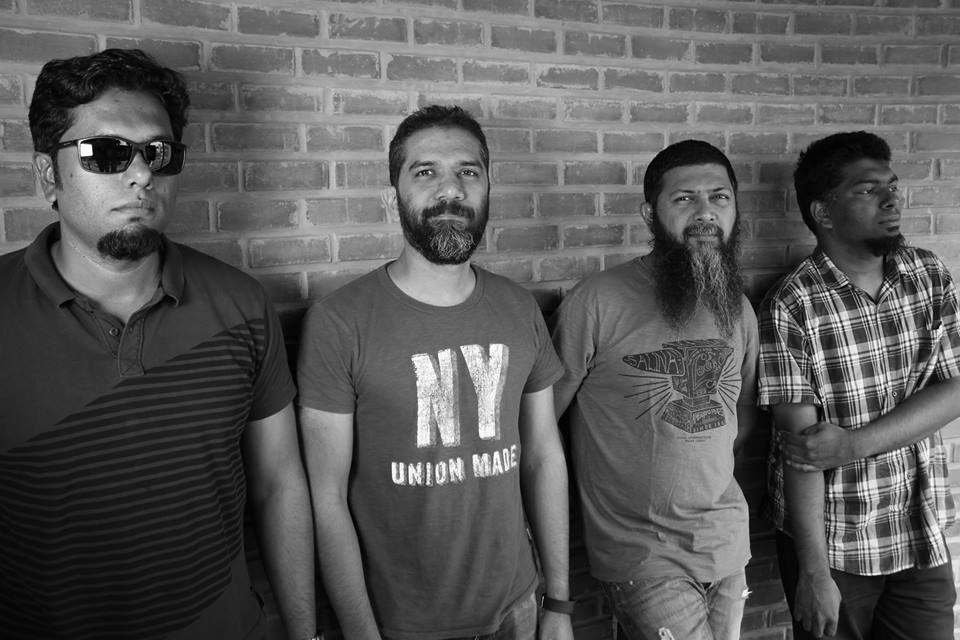 The thing about 'Stone Circle' is that's six minutes long, and the unfortunate part about it is that all the cool elements that the band carefully brings in and out of the already sparse composition end up becoming a bit stale and overstay their welcome. The quiet and calm groovy guitars and bass that end the track fall into the background of the mind, almost; because there are already four minutes of quiet and calm before it. The subtle transitions and amazing little snatches of background vocals really elevate the sections where they make an appearance, but they also fall by the wayside due to the track's length in a way. It is definitely not right to say that 'Stone Circle' isn't a solid track, however; the band is in good form musically and there is a meditative quality to it that beckons you to hit the replay button. Plus, if it is the only bright spot in an otherwise brooding collection of songs, it will definitely play a huge role in how the album flows. And it's very clear that it will perform that job well.
Watch the video for 'Stone Circle' below: