'Never Gonna Give It To You' doesn't take itself seriously at all and is all the more awesome for it
It's really refreshing to hear something that's carefree and fresh today; what with every word you put on record being scrutinised for social relevance and everything kind of music you play classified as something by someone and therefore subjected to the same criticisms as genres you don't completely fall under (yes, everyone makes mistakes sometimes), there's always something annoying about hearing something that tries to toe the line and not have fun with the elements it's using. Fear not, however. Emenes is a duo from Delhi that does not care about what ideas you have about what genre or what melodic passage goes where. Guitar solo? Ok! Fun chorus? Ok! Tons of funk? Sure! And it doesn't matter how or why it all works on their single 'Never Gonna Give It To You', but it's a riot.
There are a whole bunch of instrumental flourishes on this track, and except for the drum sound (which is bit too clean and spotless for how colourful the song is, and the intro is a bit odd), all the musical decisions the band takes go over really well. If you find familiar sounds, tones, hooks and vocal melodies during every second, you're not deluded; there are inspirations for absolutely everywhere on here. The vocal melody in the chorus is catchy the way a Kygo song would be, but it's sped up and set against John Frusciante-funk and some banging basslines. Eventually, the vocals (helmed by Shenjit Basu) catch up to the tone of the backing instrumentation and take on a style you would find on an older Red hot Chili Peppers cut. Of course, that's only the beginning. The second verse has some delicious arpeggiated keys that require some searching but are amazing when found. Of course, some R&B vocal runs and a transition later, the song jumps into full-on Daft Punk mode, complete with vocoder-y vocals and a four-on-the-floor groove. And by the time you're having fun here, the song goes off again, into- you guessed it, a ripping old-school spotlight-on-the-lead-guitarist guitar solo (courtesy Mukul Jiwnani, who doesn't care about your opinions and just shreds) before the whole ride ends with some rock-and-roll gimmicky chorus-after-the-chorus antics. It's nuts.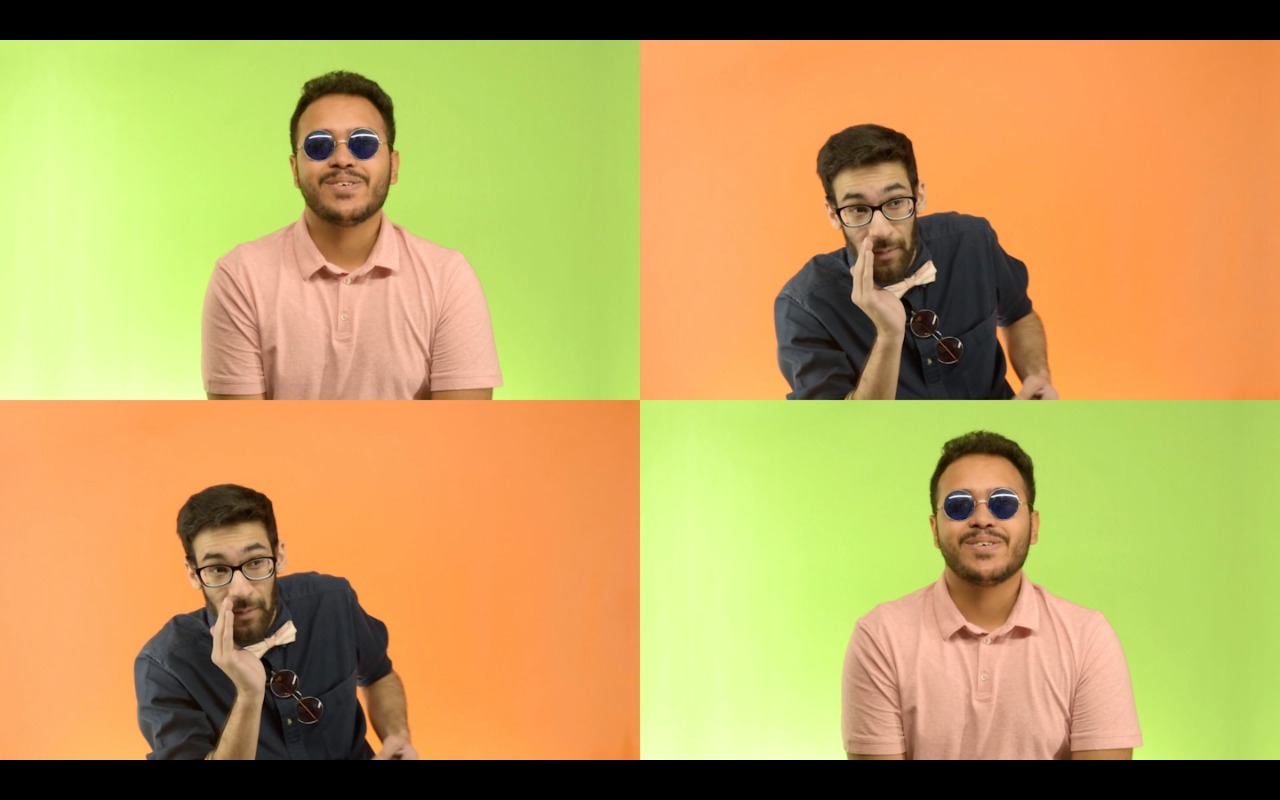 Of course, by almost every metric, this can't be classified as a well-structured song by any means. Even though each passage and section of the track is pretty standard and true to form to the style of music it is presenting, all these different parts are more crashed head-on into each other than intricately tied together. But, one can't help but feel that the objective of 'Never Gonna Give It To You' is to do exactly that in some capacity; it wants you to think that none of it works together and it's a mess of a song while, at the same time, you're shamelessly dancing to it when no one's watching. Of course the crazy guitar solo is out of place, of course the Daft Punk part of the track is over-the-top as hell, and of course the vocal melodies everywhere are sort of corny, but they somehow don't bring the track down in the slightest. Just have fun with it.
Stream Never Gonna Give It To You
Watch the video below: