Composer Oliver Weeks talks about his process and how a film can influence its score
It's wrong to put film music and soundtracks in a box, because they're usually meant to be listened to in the context of and along with the piece of art you are consuming visually (though many pieces of film music work pretty well on their own). However, the genre of a film and the scale of it do influence what the musical backdrop looks like. 'Cat Sticks', a Bengali-English indie feature-length film is a case in point; a story of people in Kolkata searching for drugs and gratification only to spiral into a vacuum of madness and the inhuman. Shot entirely in black and white, the film is a mix of beautiful, contemplative and harrowing. The soundtrack is composed by Oliver Weeks, a person who is no stranger to film composing or Bengali culture and its intellectual aesthetic over the years. He has composed for film, done live arrangements for the likes of Elton John and Jonny Greenwood, and many other things. Over the course of this three-part series, he tells us the inspiration behind his work and his involvement with the film among many other things.

1. It looks like you have been involved with Bengali music and artists for a long time now (about 16 years?). How did you first come in contact with these people and what drew you to it musically and linguistically?

This was entirely accidental. In 1996, when I was 17, my school (a state comprehensive in a small West Country town) got involved in a music exchange with a school in Kolkata. With hindsight, I think this mainly happened mainly because the guy who ran the Indian school, a charismatic cellist-lothario, was allegedly sleeping with one of my music teachers. Our school orchestra wasn't particularly good (far from it – our renditions of Mozart, Dvorak and others were highly microtonal), and this trip didn't in itself awaken any affinity for Bengali culture in me. I spent most of it in a state of profound culture shock and exhaustion and was unable to really take in much.
Perhaps because the city had completely defeated me this first time around, I decided to go back during my pre-university gap year. Aware of how clueless I'd been on my first visit, this time I assiduously studied Bengali (initially from a book and then from the locals) and read up on India and all things Bengali as much as I could. I also set off in search of interesting musical experiences. I formed a band with some local guys about my age and took part in a 'Battle of the Bands' competition at Jadavpur University (we didn't do too badly but were docked points for 'wasting time'; actually my pedalboard stopped working just before the final song and I was kicking it in the hope that it would start working again, which it eventually did). More importantly, at some point I also read about Baul musicians and decided that this music was something I needed to experience first-hand. I had difficulty getting my head around Indian classical music and I didn't like the arrangements that were used in the ever-present Rabindrasangeet. It was when I finally encountered a Baul musician in Shantiniketan and hung out with him for a bit that I found some Bengali music that really clicked with me for the first time. Hearing him perform in his house was a very powerful experience.
This and the poetry of Jibanananda Das were important influences on me and I continued this interest on my return. It was a mutual contact at Cambridge who, towards the end of my time there, put me in touch with Moushumi Bhowmik. She was looking for collaborators in London and once I moved there in 2001, I started gigging with her. Through her gigs and fieldwork, I met many other fine Bengali musicians, such as Sohini Alam with whom I formed Khiyo (a fusion-based band that incorporates many influences in their output) in 2007. These two working relationships are important ongoing collaborative ventures for me today.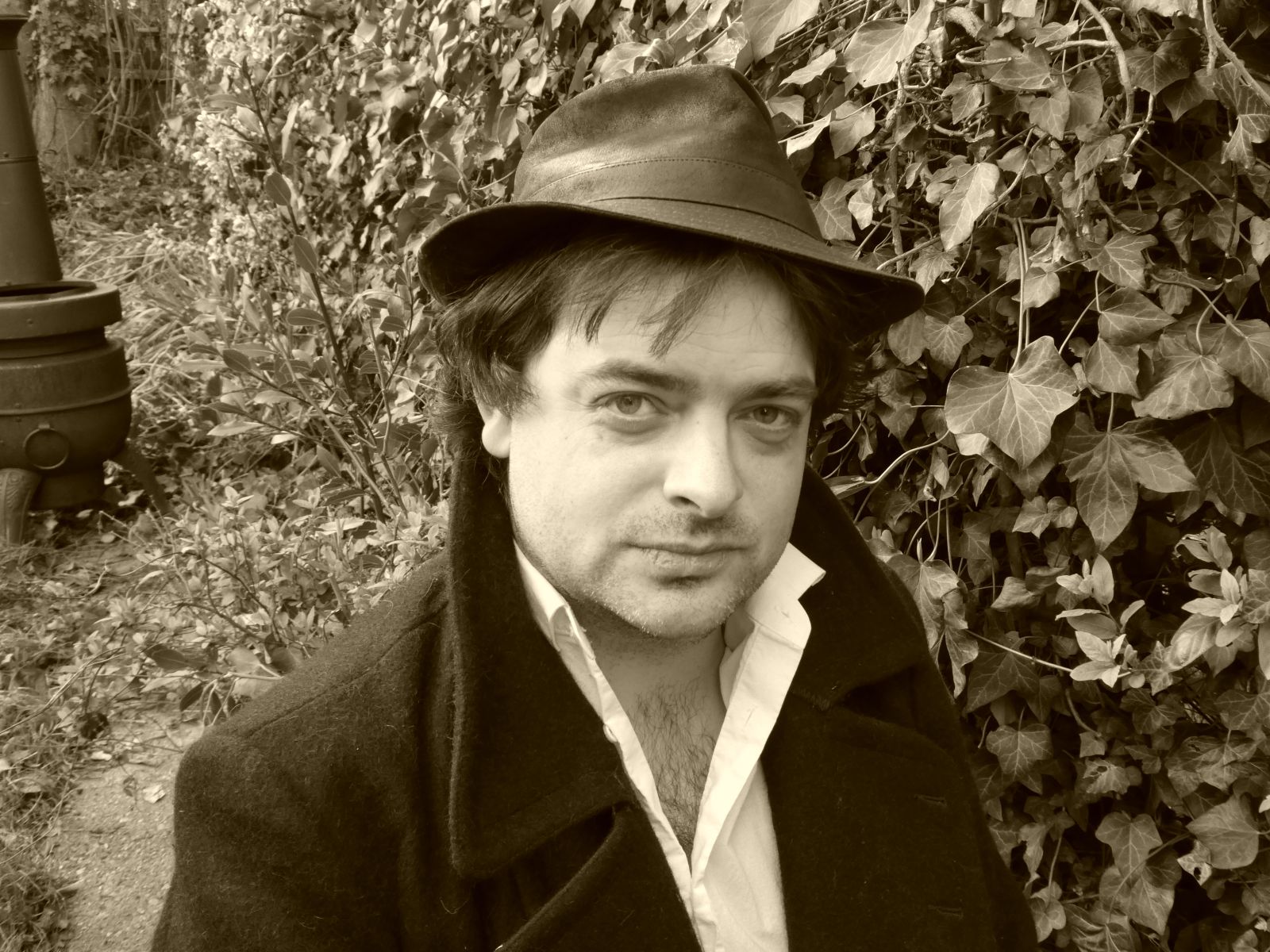 2. How did you first come on board with the project Cat Sticks?

Moushumi put me in touch with Ronny (Sen, director of Cat Sticks) as she knew I was interested in scoring films. The year before, I had worked with her on her first album in 16 years, 'Songs from 26H'. Ronny did a video for the first track on the album, Tagore's 'Jibon Jokhon Shukaye Jay', which has a very simple but effective arrangement with me using a grand piano as a sort of large tanpura. Ronny's video has a pared-down, black and white, grainy but very beautiful aesthetic which is rather proto-Cat Sticks in itself. As such, we had already worked together unknown to each other. I saw the promo photo book for Cat Sticks and thought that the whole project was so weird and twisted that I absolutely had to be a part of it.
3. What influence did the color palette of the film (or lack thereof) have on you while you worked on the score?

Shreya's cinematography is so powerful and beautiful that it's a very distinct thing in itself; I didn't consciously try to create an aural equivalent. The budget and time restrictions I was working under probably had a more direct influence on the score as a lot of the time I found myself using first takes or even demo recordings as part of the final mix. There were occasions where I re-recorded something (such as the violin in the rehab scene), got a 'better' or 'more musical' performance, sent Ronny a mix and straightaway got a complaint back from him that the whole vibe of a scene had gone down the pan, even if he couldn't put his finger on exactly why. So this grimy, grainy, spontaneous sound eventually became a conscious artistic decision, a sound we sought after rather than just put up with.
Once the working relationship with Ronny and Nikon (editor) was fairly well established, I found I could just write music and not really worry about coming up with something that did justice to the visuals, the sound design, etc. The film is very unitary and somehow pulls a lot of different things together into this instantly-recognizable whole. My music inhabits a totally different world to Sukanta's sound design, Shreya's photography, the way the characters speak, etc. Somehow they all feel completely fused.

4. Rain is almost another character in this film and drives the narrative in many ways (as a bit of a film watcher myself, I remember some Akira Kurosawa films my dad showed me to have had a similar effect). Since the rain is occupying sonic space as well, did you have to factor it into your compositional process? Was it limiting or was it a good framework to work inside?

It was a great framework and mood to work within. The sound of the rain enhanced everything I did – it created instant atmosphere. Everything, no matter what I wrote, became imbued with it. The heavy music became heavier and more urgent, the acoustic guitar tracks became more intimate and sad, the classical music more grand, the ambient tracks more atmospheric, etc.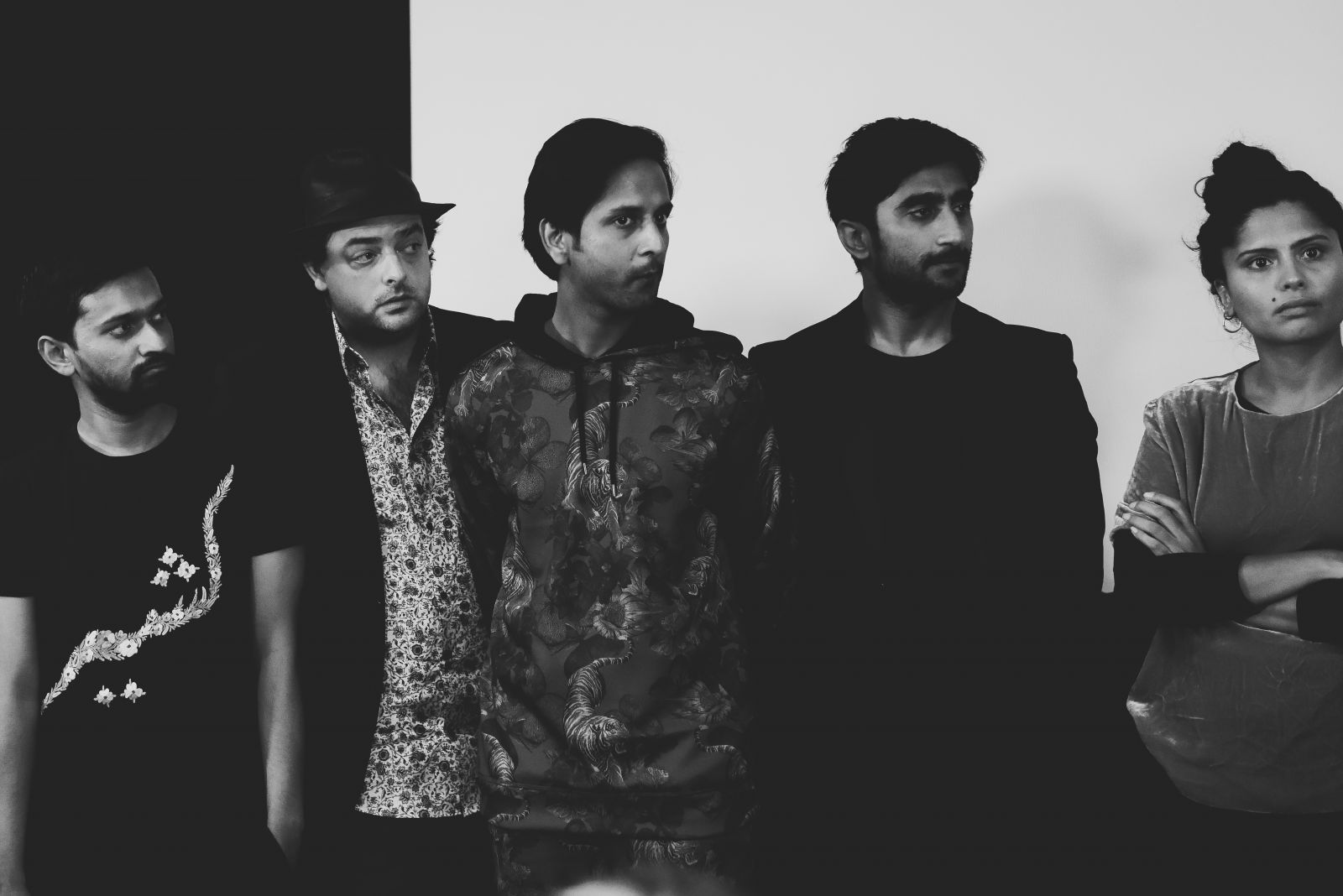 5. In a parallel way, there are also parts of the movie (the more outlandish and visceral parts, I think) where all other sounds disappear and the soundtrack completely fills up the non-visual space in the scene. What do you think is the relationship between the sound design of a movie itself and the songs you create as a soundtrack? How often do they coexist and replace each other in your process?

Kolkata is a pretty noisy place and probably either a gift or a nightmare for a sound designer. The sound design Sukanta did is almost a piece of music in its own right at points, such as the symphony of barking dogs just before the Needle Ballet, which totally startled me when I first heard it. For this film though, these very rich set-pieces of sound design and music alternate, each giving the other space. The constant rain acts as continuity and ensures that the film doesn't feel fragmented from a sound point of view.

I actually came on board about 18 months after the film was started, by which time there was a 2 ½ hour rough cut (absolutely stunning even at this point but very slow indeed). It was clear at this point that the pivotal scene with the two naked junkies prodding each other for veins and getting involved in this increasingly balletic dance around each other was the big musical set-piece and I was told at the beginning that it would be definitely cut to whatever music I wrote. My remit was 'heavy Western classical music'. The scene caused me any amount of pain. Ronny was using the Sarabande from Bach's solo G Major Cello Suite as a placeholder (so no pressure there at all obviously) and I made a lot of false starts, things only really clicking when I realised I was going to write lullabies. I had been writing lullabies anyway due to having an 20-month-old son. Some of the pieces in the film literally were lullabies I had written for him (the music for Deshik when he gets locked up and the music for Ronnie when he goes to rehab.) Why not write a series of 'Junky Lullabies'? What a nasty idea. The Needle Ballet is basically a displaced Brahms' Lullaby – the swinging cradlesong motif underpinning this horrific and gorgeous scene.

Another important musical set-piece was the opening credits. In the rough cut these started half an hour into the film and had a cheesy 80s Bengali pop ballad as a placeholder. This was one of the first questions I asked Ronny on seeing the rough cut: what did he want for this as I felt it would set the tone of the whole film. Ronny's answer to this question took me completely by surprise: "Grunge", he said. Soundgarden, Alice In Chains and Deep Purple's Black Night (a 'Brown Sugar sort of rhythm' according to him) were the kind of thing that the guys in the plane shot at the opening should be listening to. That was something I could get my teeth into and, unlike the Needle Ballet, I didn't have the problem of having to write to sublime visuals or sublime placeholder music. I thought laterally and adapted a delicate little piano piece with an interesting chord progression that I had lying around. I lifted the drum groove from the verses of Soundgarden's Limo Wreck and then wove a jarring, angular, queasy guitar riff through this cutesy little piece of music. My toddler (a hard-to-please audience) gave me the thumbs-up by headbanging to my demo and Ronny considered it to be suitably 'Brown Sugar'. Excellent – one cue for Cat Sticks in the can.