In which we trawl the darkest depths of the internet in search of hidden soundwaves and unheard voices.
It is highly likely that one might not have heard 'Everybody Dances to Techno' by Dot. ; but it is equally likely that the bunch of people who shared the song across their FB timelines and Instagram stories have hummed the tune into their dreams. Bereft of 140 bpm swells or florid instrumentation, the misleadingly titled song is a song-writing showcase that features voice and a piano swirl - a slow-dive into the romance and nostalgia of the 50s and 60s. And did I mention voice? Propped on a bed of mid-tempo plunks, it rises and rises till it settles a notch lower at "I just want to dance", leaving in its wake a smattering of images that establish the singer's love for latin dance as an endearing little anomaly in a universe where techno draws everybody on the dance floor. The inherent virality in anything that harkens to a throwback notwithstanding, Aditi's voice and song-writing polish was unmissable – and thus, the internet demanded to know more.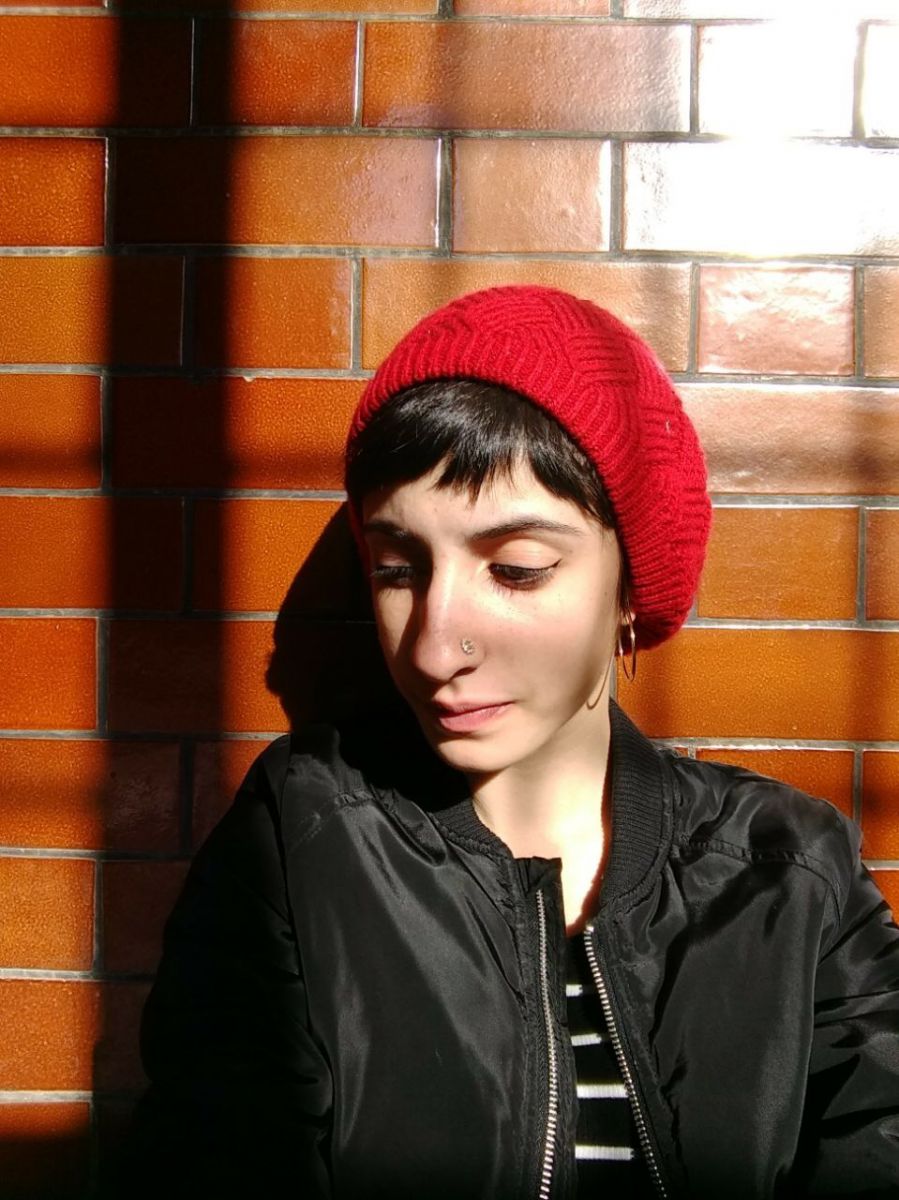 A student of Music and Creative writing in Bangor University, Wales, Aditi had obviously noticed the sudden spike in the views of her song but it seemed like her impending exams were a larger concern for her than her newfound virality. "Well I've been gigging in Wales and (was) hoping to build an internet presence" she says while acknowledging that sudden shares and appreciation is definitely going to make her think about this a little more professionally than the odd phone-cam upload. "My main concern is that opportunities have been flooding in from every corner and I need to be careful with what I commit to because I live in Wales, I have a degree to complete, and I don't want my music to be compromised by what people like", which could well mean that her next song might not follow a similar path. "I'm really tempted to say how old fashioned I am (which is true to be honest), but the truth is I've been listening to some amazing new music and there's such a broad range of sound from so long ago to just yesterday. I love parts of every era."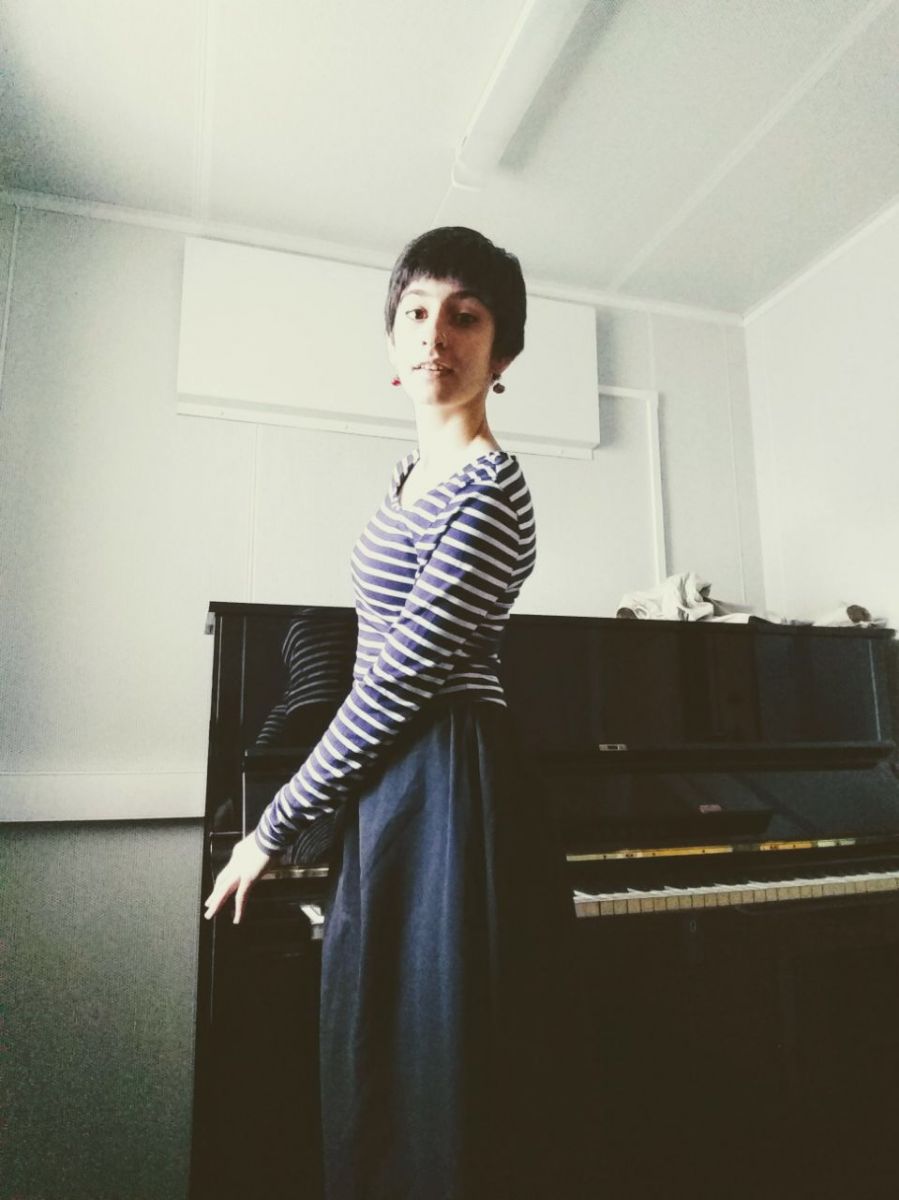 Dot. has no qualms in admitting that she has no idea what her 'sound' is, and she's currently dealing with the challenge of playing with other musicians and trying to write parts for instruments other than the piano; she is not at ease with either. "I'd love a double bass someday but that's just me brain."
It makes for an endearing footnote to mention that Dot. is the late Amit Saigal's daughter – 'Papa Rock' to the indie music community; and while it does feel like chapter two of a beautiful story, one can't wait to hear more of her own.
1. Tell us a little bit about 'Everybody Dances to Techno'.
My friends in school used to dance to Bollywood and EDM and stuff like that. I just used to tell them I don't know how to dance and they probably thought I was being really antisocial. But the truth is my hips move automatically when I hear Pink Martini's Latin grooves and I love salsa! I finally discovered that Summerhouse cafe in aurobindo does salsa socials on Sundays so I went in there with a red dress on and loads of guys asked me to dance. It was magical but now that I'm in Wales I don't really get to do it. The only places people dance in are clubs they don't play Latin music!

2. How personal is your music?
Well I don't know if I really pour myself into anything. I mean music and writing and art just seem to happen. All I can do is give it space and my personality inevitably becomes a part of what I put out. Kind of like what you learn in classical voice lessons - your voice already knows where to go, it's the tension you force on it that messes everything up. So I'm a believer in the theory that art exists and we're just the medium through which it shows.

3. What inspires you to sit down and write?
Good weather, breeze. I love cycling and exploring new towns. I write better when I'm happy, so it's odd when people try to console me when I'm sad saying "oh at least you'll get a good song out of your sadness." Fuck off. When I'm sad I write mushy cliche crap.
"A girl came up to me after a gig once and said my music was the most honest she'd heard in a while. She also told me she knew my whole set by heart! "
- Dot.
Join Dot's Facebook page here