Swedish metal giants Meshuggah are all set to return to India to play at the Bacardi NH7 Weekender festival. They will be performing…
(Photo courtesy Nuclear Blast Records)
Swedish metal giants Meshuggah are all set to return to India to play at the Bacardi NH7 Weekender festival. They will be performing at the Delhi edition of the festival (held November 30-December 1), after having previously played in the country at Great Indian Rock 2010.
We managed to get hold of their guitarist Marten Hagstrom for a fun little phone conversation, where he talks to us about the forthcoming performance, fish getting thirsty, and how he can be a bit of a monster when it comes to hogging up the armrest at movie halls.
KHALID WANI
Khalid Wani: Hi, how are you guys doing today? How did the day start for you?
Martin Hagstrom: Ah, yeah, well pretty fine but really tired because we just got out of the studio as we were jamming for this gig that is to take place on a cruise ship filled with 2000 drunk metalheads. We packed everything yesterday as we are setting out on our Australian tour next week. We've been sending stuff off to our next tours and taking it easy. Waiting for our cabs to pick us up in a couple of hours. This cruise will be on the Baltic Sea; between Finland and Sweden.
KW: Tell us how it feels to be touching down India for the second time; what are the emotions running through the Meshuggah camp, having already played here before?
MH: That's going to be great; we had a blast the first time. It was a really, really interesting experience for us – a bit rough on us because we played back-to-back shows but was worth every bit by the end of it. So we are really looking forward to it; also, it is our last leg of the Koloss tour. The emotions are mixed. We are anxious to finish off the tour in style. And we look forward to writing new material from January.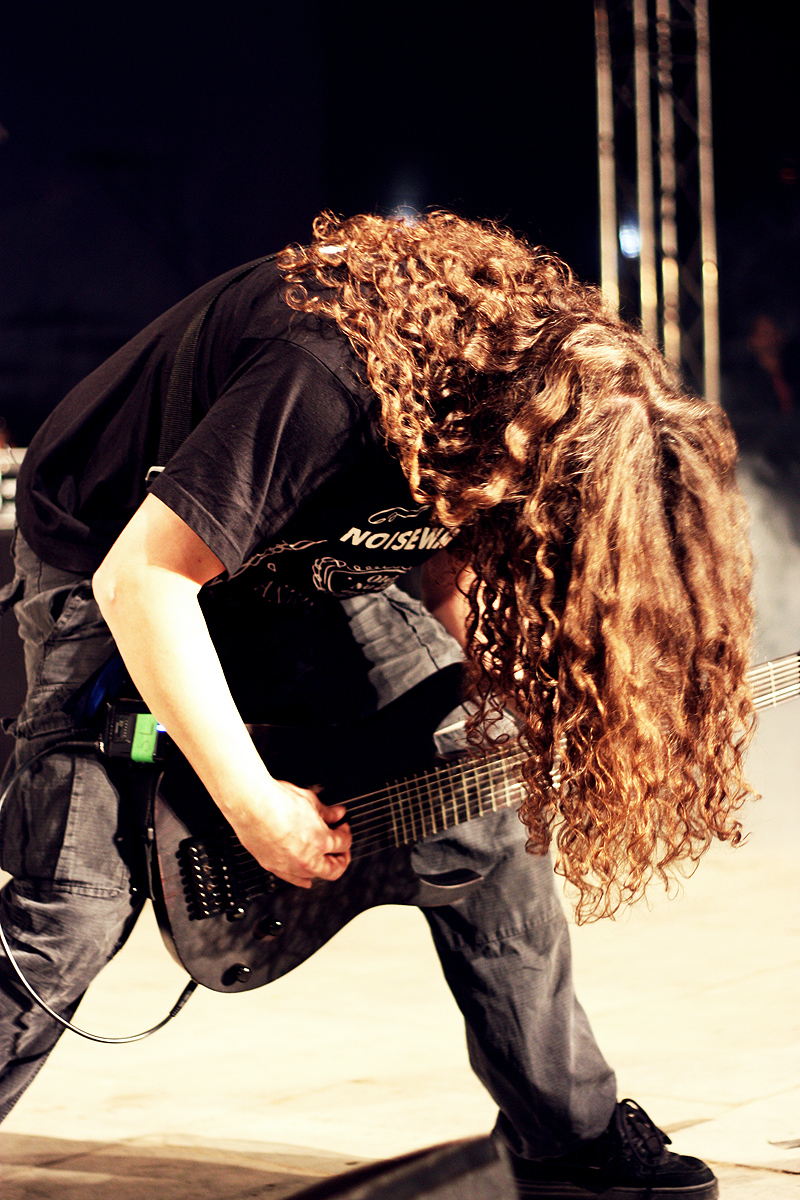 (Photo by Dhruv Sethi)
KW: It's always good to see Tomas sporting the Great Indian Rock T-shirt in the Meshuggah photo shoots and music videos. What do you think of Indian audiences? How was the experience of playing at GIR?
MH: Well, it was a humbling experience in front of the Indian crowd and seeing the crowd getting into it and seeing them enjoy the show and singing along. It was an eye opening experience and we were pleasantly surprised.
KW: The rhythms the band plays are quite complex. How do you differentiate the grooves from song to song?
MH: We don't sort of…the thing is like – For us, it's not a matter of thinking like that, but instead what we need to do to come out with an outcome that we like and would be enjoyed by people out there. It's what comes naturally to us and, if there is some tweaking needed, it's not a deliberate effort but an intuitive one that come naturally to us.
KW: Do you guys care about being pigeonholed? What are your thoughts on the term 'djent'? Do you think you guys have anything to do with it considering you guys have had a peculiar staying power within the metal scene and have been at the forefront of prog metal?
MH: Well, that's actually quite a hard question to answer. Being in the band, I have a very limited view. I can't be objective about it. That said though, we are a bunch of stubborn Swedish dudes who are maybe trying to achieve something that is, most importantly, interesting to us, and then for our listeners as well, which is an added bonus. Honestly, what people think doesn't really bother us. It's when people start terming us that way that we know that we are hitting the right notes.
(Photo by Dhruv Sethi)
KW: Can you quickly summarize your mathematical approach for our readers?
MH: Well, we don't have one. We never ever sit down and calculate our moves. Since it's spontaneous hence I couldn't tell. (Laughs)
KW: What's your greatest weakness as a band?
MH: Weakness. Oh man (laughs), we have a lot of weaknesses. 1. We are very disorganized and lazy as well. And the strength is that we are very relaxed about our weaknesses. At the same time, the whole idea is for the band to challenge the laziness and the comfort zones. Things just happen to us and it's all about how we perceive things. Also, until we actually have to do something, we don't really get up so we are screwing around all the time [laughs loudly]. We have hired people to make us move our asses.
KW: If you weren't musicians, what would you be doing right now?
MH: Well, Fred and I were carpenters by education. Jens would probably be working with cars or something. But I would love to sit behind a counter at a grocery store.
KW: Can we expect any clean vocals on the next album like Rituals?
MH: No, but I do not know that; I am just guessing it won't [have clean vocals]. None of us is really interested in bringing that. But you never know; we might change our minds tomorrow.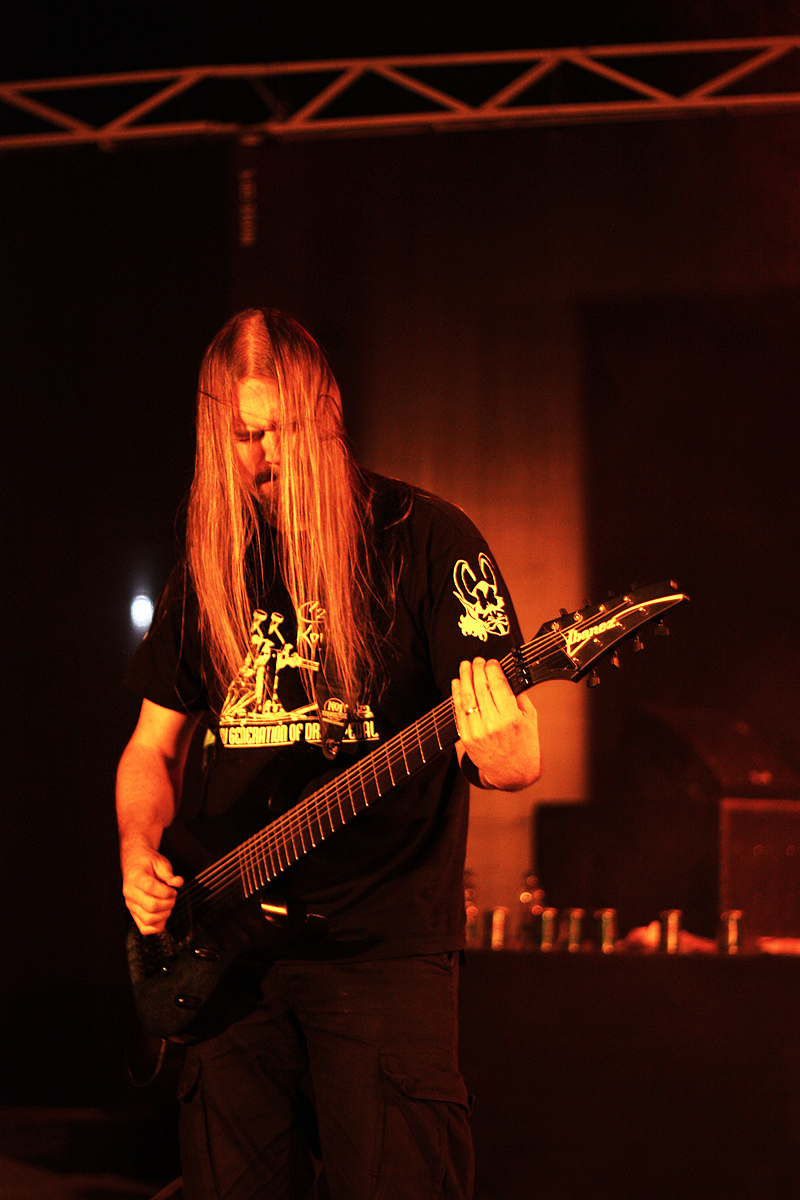 (Photo by Dhruv Sethi)
KW: How close are you to your fans? How do you express your gratitude to them after your big success; do you throw them a big party?
MH: No we don't go about it like that. Here's how we see it. We see it like we are a band and we have our fans and we express our gratitude by staying true to our music and doing what we are good at and delivering them the music we have been playing for as long as we have. We are very stubborn about following our own ways and not doing what other people tell us to do or doing what they are doing.
KW: Favourite Indian band?
MH: My friend Shadaab Kadri's band, Pangea! They've got some cool tunes.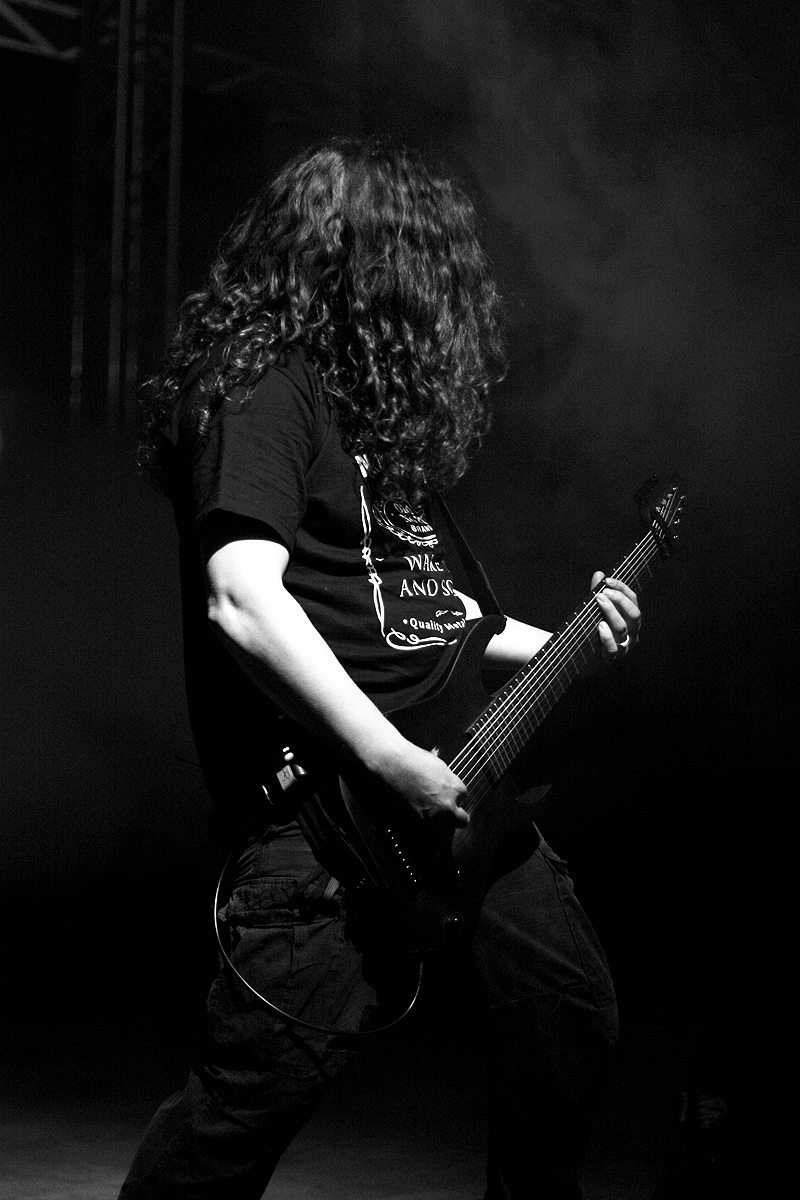 (Photo by Dhruv Sethi)
Rapid fire with

Mårten Hagström
KW: When dog food is new and improved tasting, who tests it?
MH: Well, I don't know. It should be me because I eat anything and everything [laughs].
KW: What is the speed of darkness?
MH: Nothing; exactly zero.
KW: Who copyrighted the copyright symbol?
MH: I wish It would've been me; I think it's Rupert Murdoch.
KW: Do fish ever get thirsty?
MH: Well, they get thirsty for air.
KW: Can you blow a balloon up under water?
MH: Wow – well if you got really fucking huge ass lungs.
KW: Do they have the word "dictionary" in the dictionary?
MH: They should.
KW: Why do pizzas come in square boxes?
MH: That's a really good question, Khalid. I think it's an engineering lapse. Khalid, when I come to India we should get it trademarked and work on it together.
KW: Do Chinese people get English sayings tattooed on their bodies?
MH: Yes they do, because it's really, really funny as I checked out on the internet yesterday.
KW: If you are sitting in a movie hall, which side of the armrest is yours?
MH: All of them. I spread out. I take all of 'em. I don't give a fuck. I am a bastard when it comes to going for a movie.
KW: Do prison buses have emergency exits?
MH: (Bursts out laughing) The humanitarian side of me would say I hope the buses do have one.
KW: Why don't bands from England have an accent when they sing?
MH: Well that's something interesting I never thought of. Khalid, we should pursue this.
KW: Any message for your fans in India?
MH: Come see us in Delhi, you never know when next we would perform in India.
This interview has been edited for length and clarity.