The rise of Kolkata's extreme metal scene in the early 2000s saw an influx of bands who would experiment with the heavier styles of metal - a sound not completely foreign to the audience but yet fairly unwonted. In the year 2006, such a band named Atmahatya rose to prominence after winning the 2nd runner-up position in "Campus Rock Idols", a national-level music competition that amassed huge popularity back in those days. Eventually, albeit unbeknownst to them, the band inspired future artists in Kolkata's local metal scene to indulge in more hardcore forms of the genre, paving the way for an extreme metal movement to flourish in the coming years.
But Atmahatya's glory was short-strung even back then as the band quickly went on hiatus for an extended period. That is not to say that it put a halt to their musical activities completely. They still kept on releasing singles both in English and Bengali during this time, putting out over five singles in total. Compiling all of these and a few more into a full-length release, the band is back again in the scene with their latest debut album Andhaarer Doshti Bochhor which they released on June 26, 2022. They have also resumed gigging throughout the city and needless to say, their reappearance has been one of the major talking points in the scene. As for the fans who had been patiently waiting for this to happen, it is indeed quite a joyous moment.
The album opens with its title track "Andhaar Er Doshti Bochhor" marked by dronish tremolo-picked guitar lines, aggressive drumming, and outstandingly deep unclean vocals in Bengali. The song climaxes with a punchy breakdown, cooking up the perfect recipe for energetic headbanging throughout its course. "Elegy of an Atheist", a track that they had released shortly before the album was officially brought out carries forward with the bombastic energy that the record established with its pilot track. The album leaves no stones unturned in portraying a typical death-metal soundscape with explosive guitar parts and head-splitting vocals, but when it comes to the drums, the repetitive blast beats seemed to lack creativity after a point.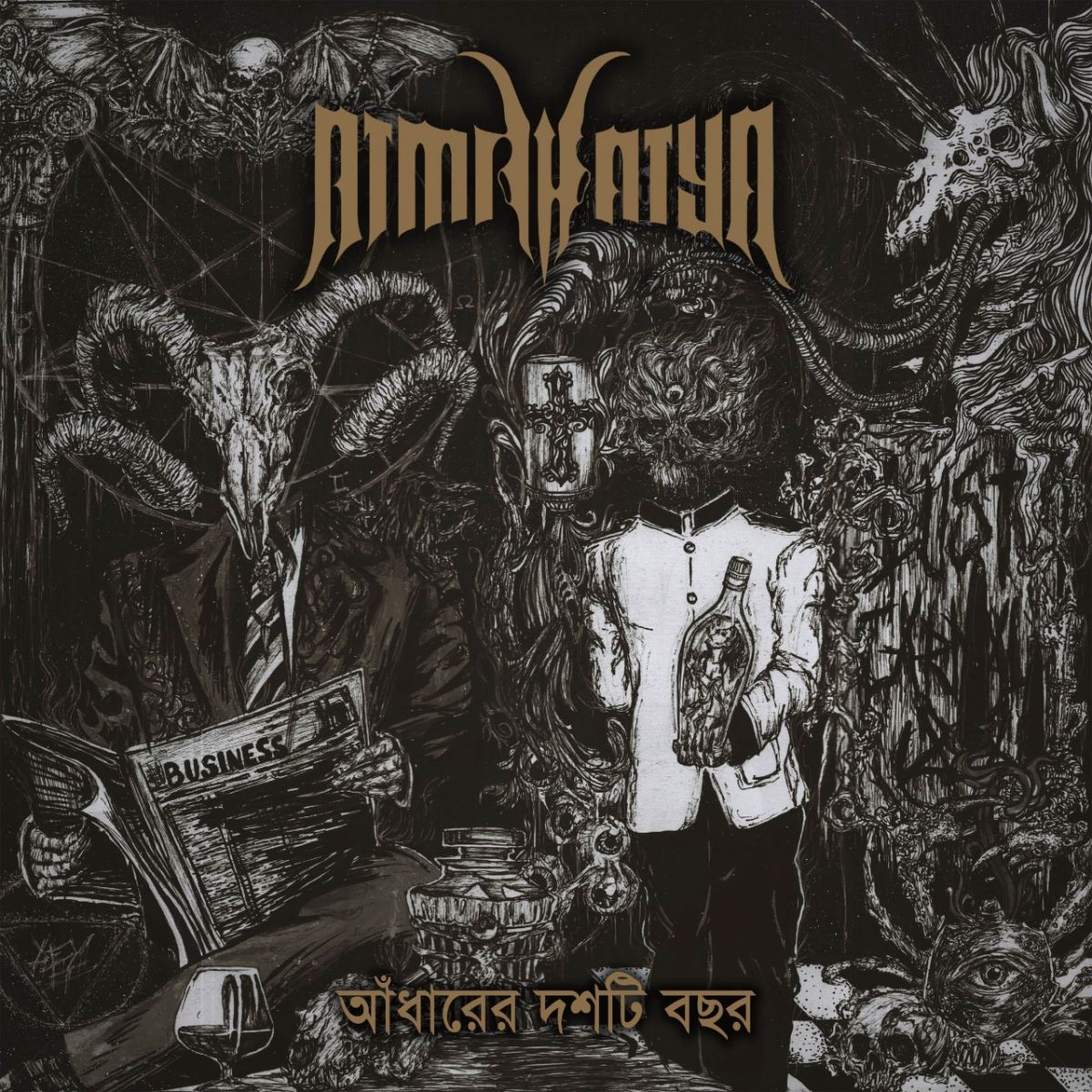 The monotony that had built up could've easily dimmed down your expectations from the record, but "Death Dealers" comes around as a deus ex machina. This track is groovier in its playthrough, with odd time signatures dominating its choruses. "1971" opens with a rather sinister intro efflorescing into a rugged soundscape complemented by aggressive vocals which speak of the plight of the Bengali-tongued people during the Bangladesh war in 1971. The agony and turmoil are evident in the song's lyrical narrative as well as in the grit with which it is delivered. "Genocidal Syndrome in Me", "Norok" and "Last Hours of Khudiram" uphold the true ethos of a death-metal record, eliciting a certain level of angst and trepidation from you. They make you uncomfortable at certain levels as much as they make you want to headbang along with their grooves. "1947: Ek Shorojontro" and "Mritoder Ondhokup" possess dexterous guitar solos in their palettes which work to add a refreshing touch to the record's overall sonic canvas. Bodhisattwa Ghosh, a prominent guitarist from the city's music scene joins in for guitar duties in the former and only accentuates it with his own style and playing.
Atmahatya's debut album succeeds in re-establishing the band's splendour and prestige in the scene (not like anyone had forgotten them) while also reminding everyone why they were termed the "death-metal pioneers" in the first place. The album is raw at its core and doesn't shy away from bringing out the ugliness of humankind in its narrative. Couple that with thunderous drumming, zestful guitar riffs, and dynamic vocals, and you get a record that only serves to impress.