KHALID WANI Our friend and all round maverick/one man army Khalid Wani went to see the
KHALID WANI
Our friend and all round maverick/one man army Khalid Wani went to see the destruction laid out by Korn in Delhi, held yesterday, September 5. Needless to say, it was an explosive experience for all those who got to witness Korn live (hah, tough luck, Bombay), and here's a bunch of photos shot by our man capturing the evening, and a video to remind everyone of what Korn are capable of.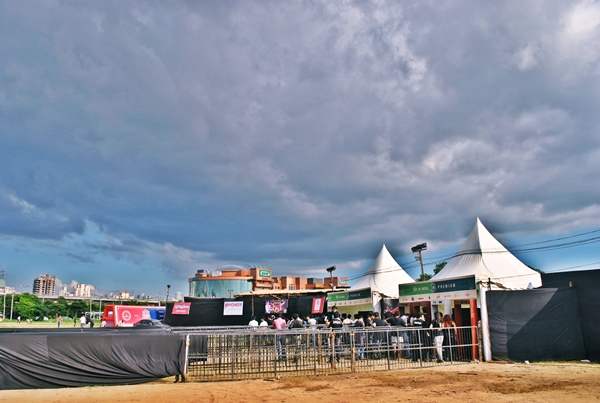 Just the view from afar. The evening's gonna get a lot more eventful than this.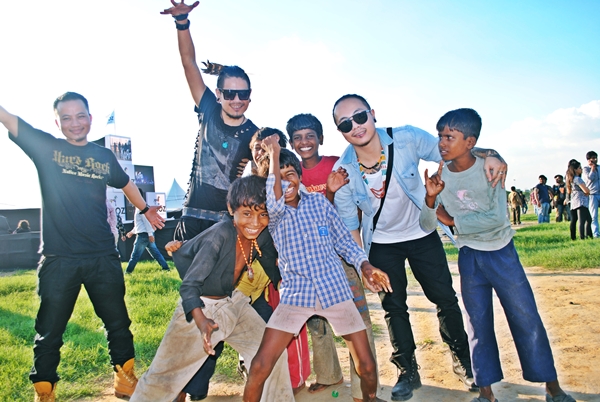 Come one 'n' all; it's Korn, man.
Boomarang getting things going with an electrifying opening set.
In case you didn't get that, it's a 'HELL YEAH, I'M HERE TO SEE FUCKIN' KORN!'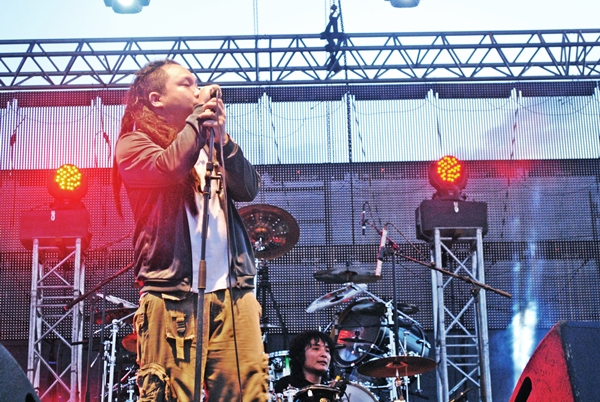 'Oh, and Boomarang too, 'cos they rock.'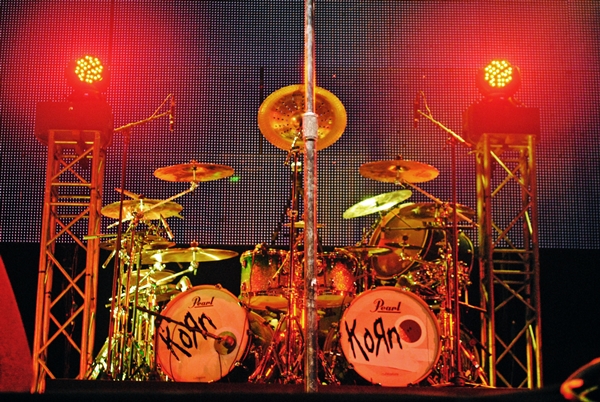 Notice how there's no one trashing that beautiful drum kit. Wow. Has Delhi grown up?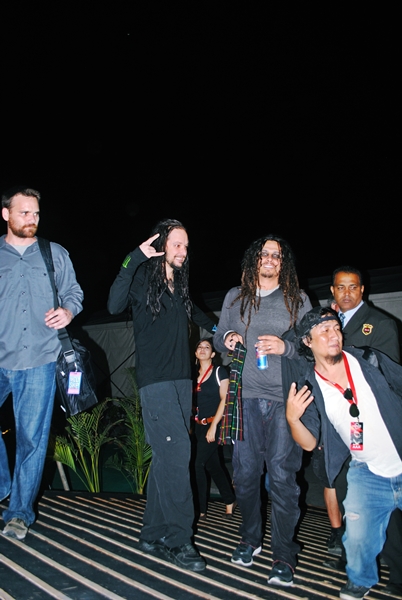 Just chillin' with the guys...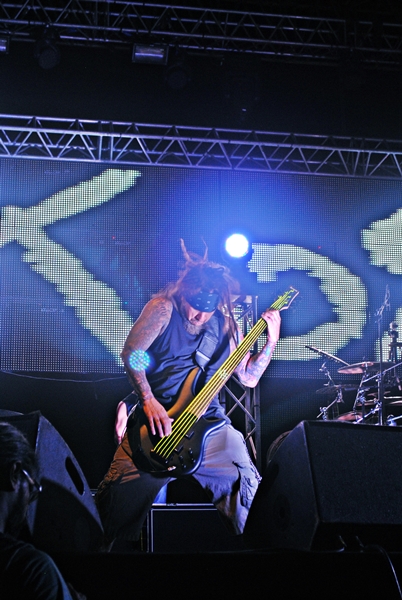 What a beautiful bass. If only you were there to hear how it sounded too.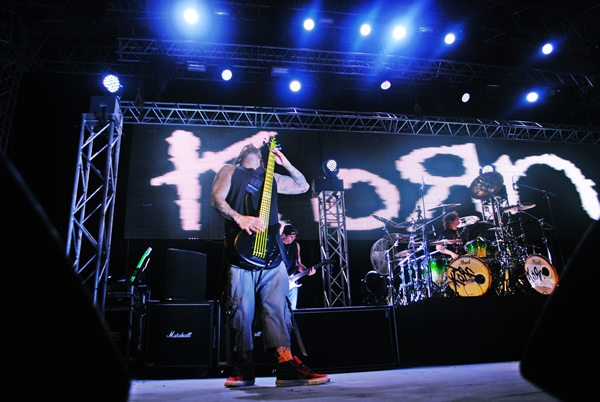 In attention position...ish. Can't you sense the impending madness?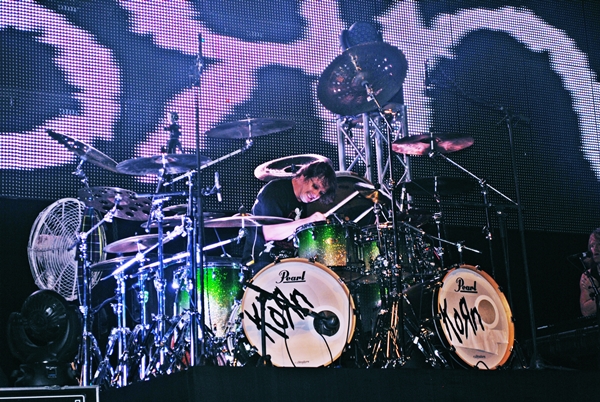 There's at least a thousand drums there. Ray Luzier thrashed the shit out of each one of them.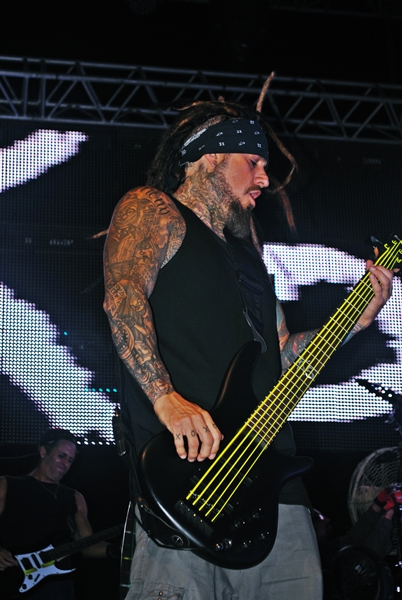 Is that a tattoo factory? Nah, that's just Korn (feels good to say that).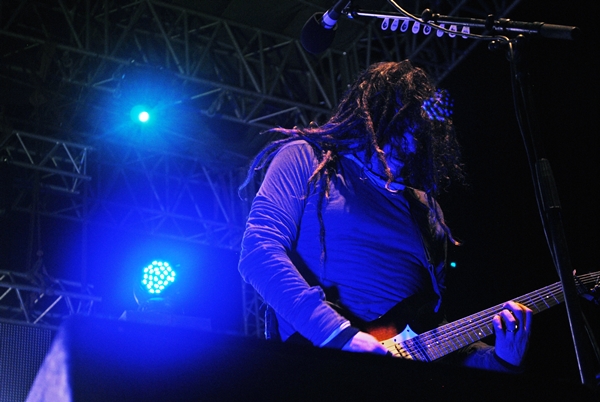 Munky striking that chord real hard.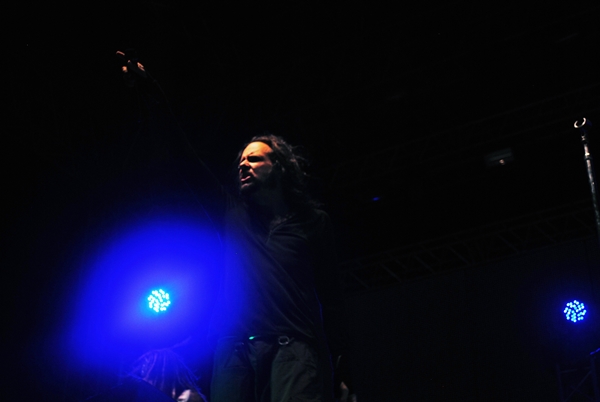 'Are you ready New Delhi?' JD pumping up the crowd.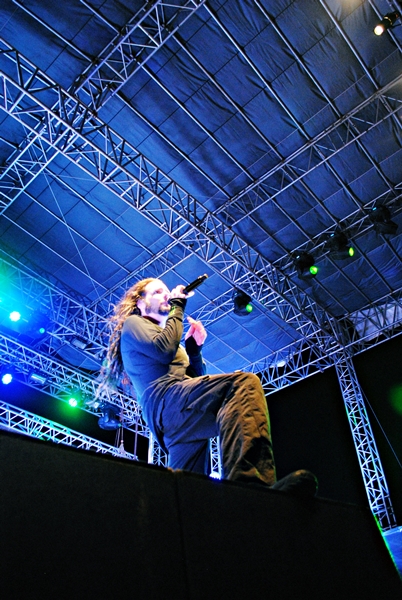 "I'm very happy and proud of this record. This album has been my baby, and getting everything to come together just so well with all these different and immensely talented producers." - Jonathan Davis
The band played a good mix of new and old material.
The crowd enjoying every bit of it!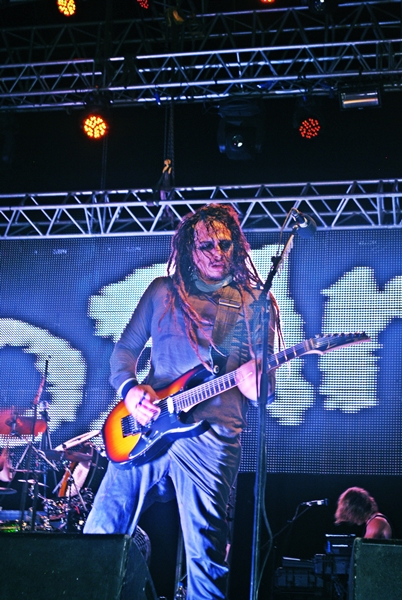 "Jonathan has always been into Electronic music – he even used to DJ in high school up in Bakersfield, and has always kept up with the scene." said Munky in the latest interview with RSJ.
He doesn't always slap the fuck out of that beauty.
Drum skin basher.
Low attendance? Aww hell no!