Parikrama alum and member of Shubha Mudgal's live band (among other pursuits) Gaurav Balani started his band Inalab as a way to put out material he had been working on for a while. The project is a free and relatively unrestrained attempt to be as purely creative as possible; he has put together a host of ideas on his debut EP 'The Commons'. The resulting release has a lot of interesting things to get into.
The range of sounds on the EP's 16 minutes of music makes sure that there is a never a dull moment. There is everything from strings to some chiptune synths to full on heavy guitar to flute; all this variety is handled expertly and nothing steps on something else's toes. The musicians on this EP deserves a lot of credit for making a lot of disparate elements sound together and harmonious. Suyash Gabriel's drumming is nuanced and really groovy; his playing on some occasions fit so well that it's hard to imagine anything else in that moment. Shruti Dhasmana shows great control and versatility with her vocals, injecting great power and volume into her otherwise relaxed delivery seemingly on a dime. Gaurav (on bass, obviously) and Suyash combine well and play off each other throughout; his basslines are the base on which the other musicians build. Archit Anand and Shashank Singhania are responsible for everything textural with keys and flute respectively. There are some growling analog synth sounds and a lot of other tones both old and new; the flute is responsible for a lot of cool touches and sort of floats over everything else when it gets involved. All these elements are supported by five (well, four, really) good songs.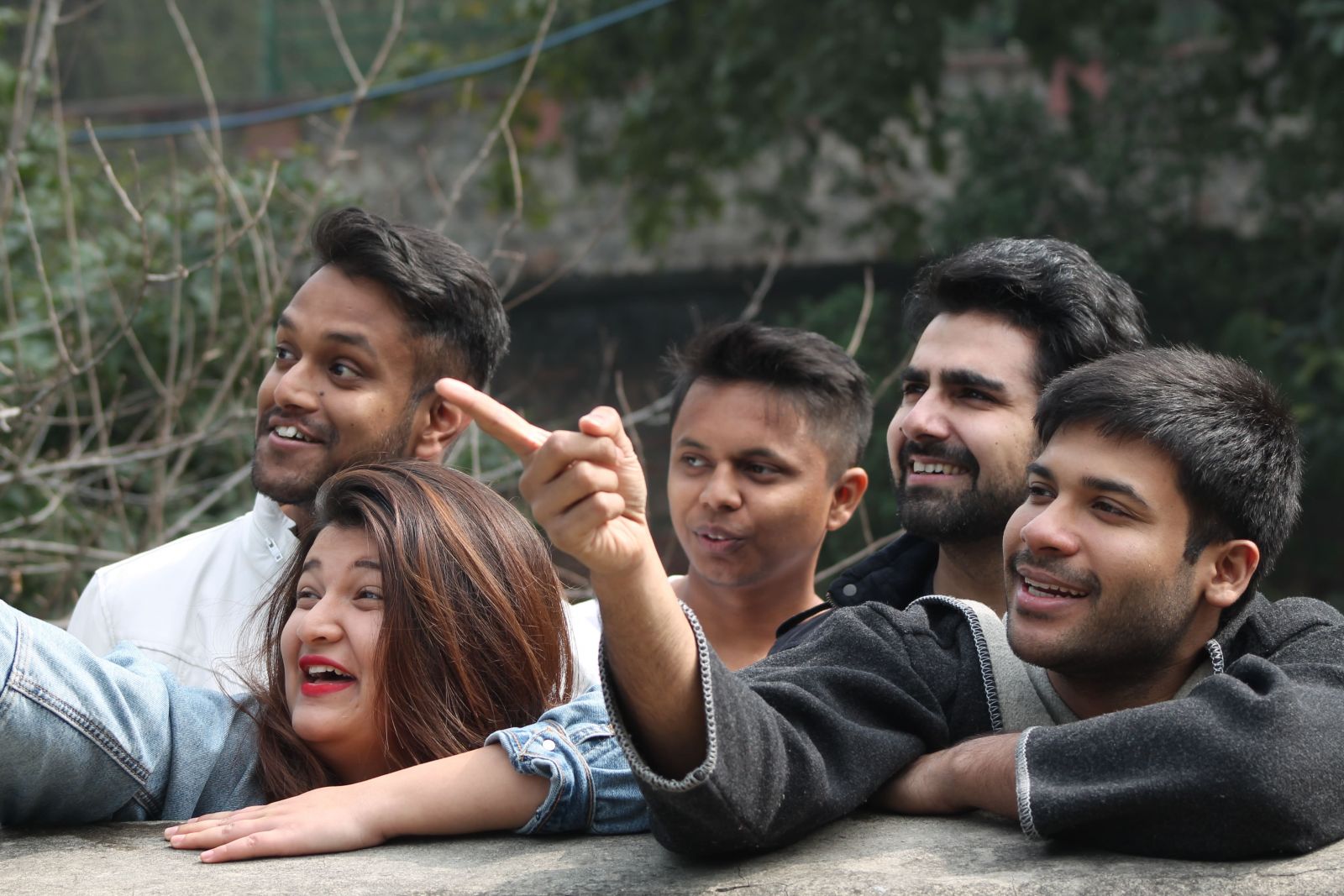 A great deal of what makes the tracks on this EP sound good is their smart pacing. The opener 'Bonzo' goes from epic and operatic with its string and soundtrack vibe to full-on rock rager in a matter of two minutes, with a verse in the middle that sounds like a prog rock doing a ballad a la The Dear Hunter. That combination of play and heaviness is a great contrast. Shruti's voice is allowed to go into full-on belting in the chorus while everything that surrounds it is heavy and groovy; a highlight of the whole release. The grooves all over the five tracks is supplemented by understated electronic percussion, adding even more layers for the ears to catch onto on repeat listens. The title track is all about Gaurav's bassline that morphs many times over its short three minutes; it's a delight and one of the many groovy moments he gets to have. The track relies on a flute section to stitch it all together and Shashank's Carnatic-adjacent ideas do a great job of it. 'Tilikum' is the most 'proggy' song here with its snatches of 80s disco, washed-out flutes and particularly off-kilter odd times. Shruti expertly allows all of this to breathe while keeping her vocal in focus. There are volume changes and transitory moments that are straight out of what has become a modern prog-fusion formula that is loved by many. Its rather tame ending sets up a bit awkwardly for 'Interlude' which has a lot going on but ends up being filler more than anything else. There are sounds aplenty but presented in too studied a way to really get stuck into. The closer of the EP 'Unstoppable', by contrast, does a fantastic job of introducing sounds and making them listenable and complex. The track is truly danceable and almost poppy in some ways. It's even old-school structurally with a refrain that's shared between keys and vocals; played and then sung just like back in the day. The flute is used both melodically and percussively which is another nice touch. The chiptune synths that are the melodic center of the song are another example of new elements and sounds being used to catch the listener's ears, even on the last track of the EP.
There is a lot to 'The Commons' and for that reason, listening to each track in isolation might be a dampening experience. Even though most of the material more than stands up on its own, the fun of listening to this release is to appreciate the variety from song to song. Listening to the whole EP in one go really makes one enjoy and appreciate the changes in mood and style, and the fact that everything keeps changing so often proves to be a positive thing in this case.
Listen to 'The Commons' here.