HARI SHENOY The Great Indian Octoberfest 2012 took place at the Jayamahal Palace grounds on the
HARI SHENOY
The Great Indian Octoberfest 2012 took place at the Jayamahal Palace grounds on the 12th, 13th and 14th of this month.
Some of you may not have heard of it because of other festivals that were happening around the country at the same time. For Bangalore, however, this three day weekend was much needed given the fact that we've faced a drought of live performances hosted by a major platform that will soon be remedied with some insane action taking place over the course of the next three months.
This weekend, however, was focused entirely on some kick-ass homegrown talent that we've seen many times over, but we'll never get tired of.
With a line-up that boasted of the likes of The Raghu Dixit Project, Indian Ocean, Shaair + Func, Hari and Sukhmani, Agam, Escher's Knot, Live Banned, Bhayanak Maut, Demonic Resurrection, Greg Howe, Shankar Tucker (wait till I catch my breath now), this promised to be a splendid festival.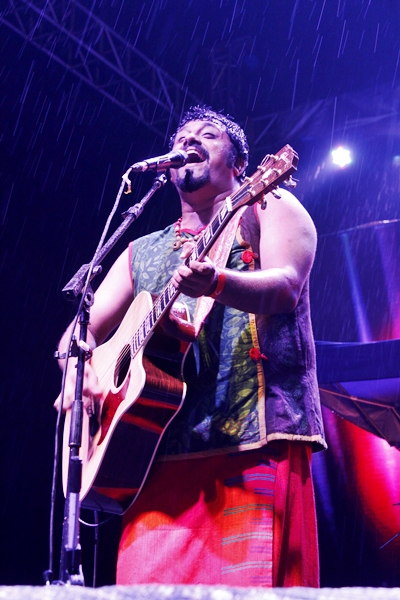 However, the extent of ambition to execute something like this on a massive scale did not account for the fact that the venue was going to be a small one compared to the sprawling Palace Grounds where such festivals were formerly held. There were four areas in all – three stages and one discotheque type place. In addition to that, there were food stalls and there was a flea market.
The best analogy I can think of to this situation is that of a buffet and, in such situations, one ends up not being able to get a good taste of everything that the festival has to offer. Kingfisher beer was flowing aplenty at reasonable rates and this kept most of the crowds happy.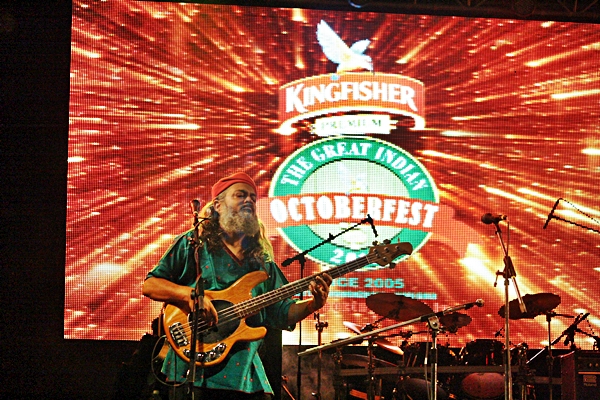 However, the entire show was a little bit of a let-down for me because of the fact that the sound output from all the stages were overlapping with each other. This was unintended fusion on most occasions and no, it wasn't pleasant to hear.
I was able to visit the festival on the second day and got a chance to check out Papon and the East India Company. Their blend of electro-fusion made for some very good listening and I hope to attend more shows where they have a longer set to play at.
Bangalore's very own Escher's Knot also had a chance to play, albeit slightly earlier in the evening, resulting in them not having too large a crowd to witness their power-packed, tight-as-ever performance. With a new guitarist, Siddhartha Ramanathan, they've only managed to get better and heavier.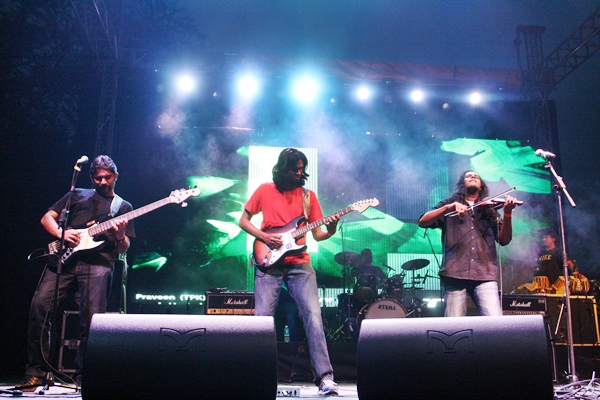 Agam, whom I watched for the second time, were really great to see. With a (relatively) mellow blend of rock, Carnatic vocals, percussion, and violin, these guys kept the crowd enthralled and really set the tone for the evening. Some part of me had issue with the fact that the rendition of hymns was accompanied by consumption of tons of KF beer, of which I was guilty myself. I consoled myself, however, keeping the concept of 'Somarasa' in mind. Don't know what it is? JFGI, bro.
Demonic Resurrection and Bhayanak Maut followed next on one of the stages, while Indian Ocean was gearing up to perform on the main stage. It is situations like these where one finds it hard to choose between these acts, and finally, I had to give Bhayanak Maut a miss because I'd seen them live recently when Lamb of God had been performing for SummerStorm.
Demonic Resurrection performed songs from Return to Darkness, the third installation of the Darkness trilogy. They had good sound and, with a new bassist, Ashwin Shriyan, to replace Hussain, they sounded punchy and powerful. One of the rather weird things was that there were some random visuals playing in the background while they were performing, including one peculiar sequence that showed the human eyeball in great detail and seemed like a science lesson. This was one of the most WTF (but harmless) times during the Octoberfest.
Indian Ocean, graceful and classy as ever, played a very mellow, moody and relaxing set which started with 'Bande' and ended with 'Kandisa'. The variations they infused in their songs kept even die-hard fans not having that feeling of déjà-vu that comes with hearing the same renditions live again and again. They were, without a doubt, the pick of the evening and it is a pity they played for only as long as they did.
The last day of the Octoberfest was a damp squib for the most part thanks to the rains. Maybe it was the law of averages at play, since the NCR seemed to have had quite the weekend. 11 performances were cancelled, The Raghu Dixit Project played half a show before they left stage because of some damage to Raghu's guitar and Children of Bodom's performance was about to be called off.
However, CoB played, much to the relief of the crowd that showed up to listen to metal but were, until then, subject to the loud music from the discotheque arena that was conveniently roofed and hence protected from the rains.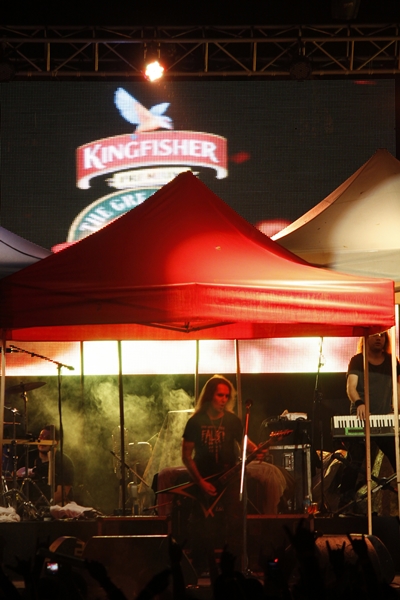 The stage for Children of Bodom's performance was quite odd because all band members performed under tent-like structures to keep them dry in case of the rains. While this looked funny, I think it was nice on the part of both the band and the organizers to continue with the show and let fans have their good times.
CoB began with 'Hate Me' and had the usual staple fare from some of their older albums, 'If You Want Peace, Prepare for War', 'Every Time I Die', 'Hate Crew Deathroll' and so on. Either the sound sucked or they were rusty or both, because the only thing I could hear clearly were Janne Wirman's keyboards. I was a tad disappointed with the show because they're really fun to listen to otherwise, but one wasn't getting the same feeling live. They did play the intro to 'Jump' by Van Halen and that, I confess, was the most fun part of the show. All said, I am glad we got to see them any which way!
With Slayer and Santana in the next couple of weekends, Bangalore is all ready to look ahead to some crazy times in October. Watch this space for more.
Photos Courtesy: Kingfisher Great Indian October Fest