The singer-songwriter goes for a shorter but well-packaged approach on her debut full-length
Even though 'Caution To The Wind' was supposed to come out way, way earlier than this (the virus came for us all), it's still a bit amusing to think that this is Chennai singer-songwriter Mali's first actual album. Her growth as an artist has been steady ever since she put out her EP 'Play' that began the come-up. This album sees her experiment with a range of sounds and songwriting choices, but it has the unmistakable feeling of sounding oddly concise; that's because it is. This is a punchy album that comes in, makes an impression and quickly exits. The good thing is that the material is often enough to justify that.
Using this 'short' format (the album has eight songs but is just twenty-eight minutes long) allows for a lot of polish, and that is what shines through the most. There is a very deliberate nature to the instrumentation here that you can tangibly hear; as if each and every little sonic decision has been thought about for a period of time. And that's exactly the case, so it makes sense that everything sounds exact and precise. Producer Arnob Bal makes sure of that. Mali's voice is obviously at the centre of everything but there is a strong supporting cast (Tejas Menon on guitar, Jehangir Jehangir on drums and Stuart DaCosta on bass on the whole thing with others on individual tracks) that keeps things at a high level. You can hear the pedigree in the quiet pianos, dry but expressive drums and the understated guitar and bass. Of course, her vocal delivery is predictably strong and strikingly clear. What all this allows for is some good songwriting.
It should be said that 'Caution To The Wind' plays to its strengths. The album opens with the certified banger 'Live Again', one of the album's highlights. The song takes full advantage of its allotted time of four minutes to build itself up to a great moment halfway through where it explodes into a chorus and has a momentum that merits instant replays. Mali's choice of vocal melody and the drums are on point here and the energy is controlled throughout. 'Absolute' is a more muted with its classic pop-rock presentation; vocals get support from some added strings and layering here, which is on brand for the kind of light track it is.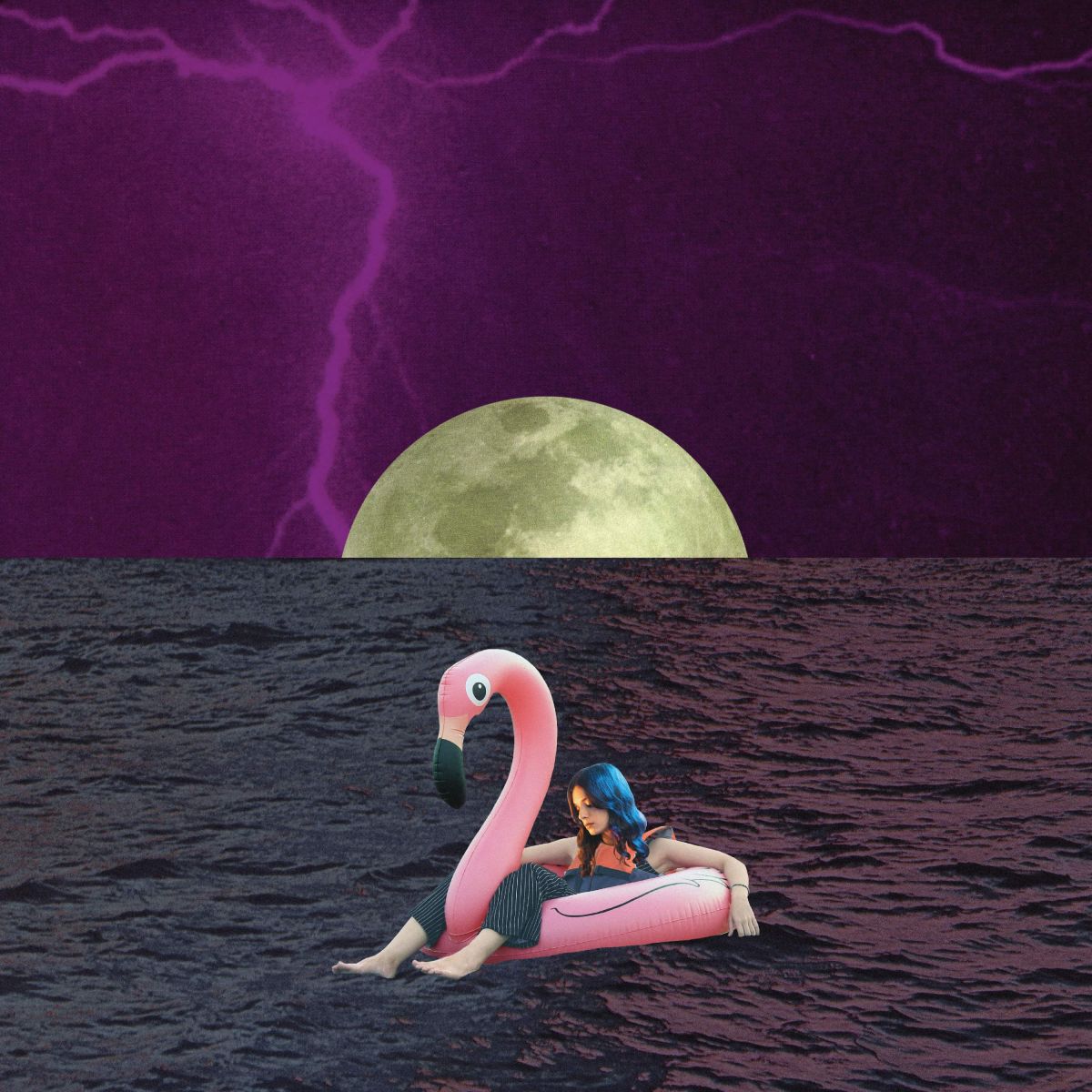 To its credit, the album doesn't necessarily stay in the same space for too long (even lyrically, Mali goes from wry to downbeat to quiet to defiant on a dime), something that is evidenced by the synthpop stylings of 'Mundane'. All of a sudden there's what sounds like slap bass and big ol' synths that just as quickly trade sections with what can only be described as a verse and bridge that would have made you sad in the late 2000s (shout out to the super basslines). Then the outro shifts into vocal sample-tinged funk. These songs might be short, but it's fair to say there's quite a bit going on. 'Cabaret' is indie rock with a chorus that is at odds with what comes before it (again, credit to her and the band for playing it with the excellence that they do). The pre-chorus in the song's latter third is a shoe-in for a singalong once gigs start again. 'Age Of Limbo' is basically a downtempo track with all the elements dialled up, so the staccato groove sounds more aggressive and the strings more haunting than, well, chill. This is one of the moments where it feels like the song ends a bit prematurely (possibly because the progression and instrumentation is so nice), but it's good while it lasts. 'Horoscope' is just a straight-ahead ballad with guitars straight out of an arena and a second half that will land in every rom-com ever. 'Sitting On The Fence' is in the same place, only more propulsive and shorter. Closer 'Really? Not Really' is another standout and bookends things nicely. Her subdued delivery works great and the minimal instrumentation leaves the listener on a sort of wistful note, which is a contrast to how the album starts.
For all the good ideas it presents, 'Caution To The Wind' is a rather short collection of songs at the end of the day. Even as Mali and co. seem to have consciously made sure to trim the fat off of every element of every song, there are definitely sections that one will wish were stretched out longer. There are moments full of life on multiple songs here, but at times, one begins to introduce itself and then it's just gone. This leaves the listener wanting more, which could be a good thing, and it encourages repeat listens to get to 'those songs' again. From that point of view, a continuous listen might sometimes make you want to go back to the bits you liked so much. However, it's possibly right to err on the side of not being monotonous, so it all works out in a way. One thing Mali has done without question is make sure you will visit the album more than often. That's sort of the point, isn't it?