There were a lot of little observations that needed to be made at the Bacardi NH7 Weekender, NCR, such as capes, Kailasa, Trilok Gurtu, wrist bands from hell, and lots more. So here they are in full technicolour. Click here to read our full review of the festival.  
The Dub Station stage, the smallest at the festival in terms of crowd space, was suitably occupied by the kind of people who frequent the Dub Station stage – you know, the ones with many stamps on their passport and foreign currency dripping out of their pockets and oodles of charisma and a mutual love for reggae and electronic music. They were all introducing each other on stage and having a ball. I did notice the place wasn't nearly as packed as it should have been though. And I also noticed a man dancing with not a care in the world. He was wearing a cape. I saw a man there. He was wearing a cape.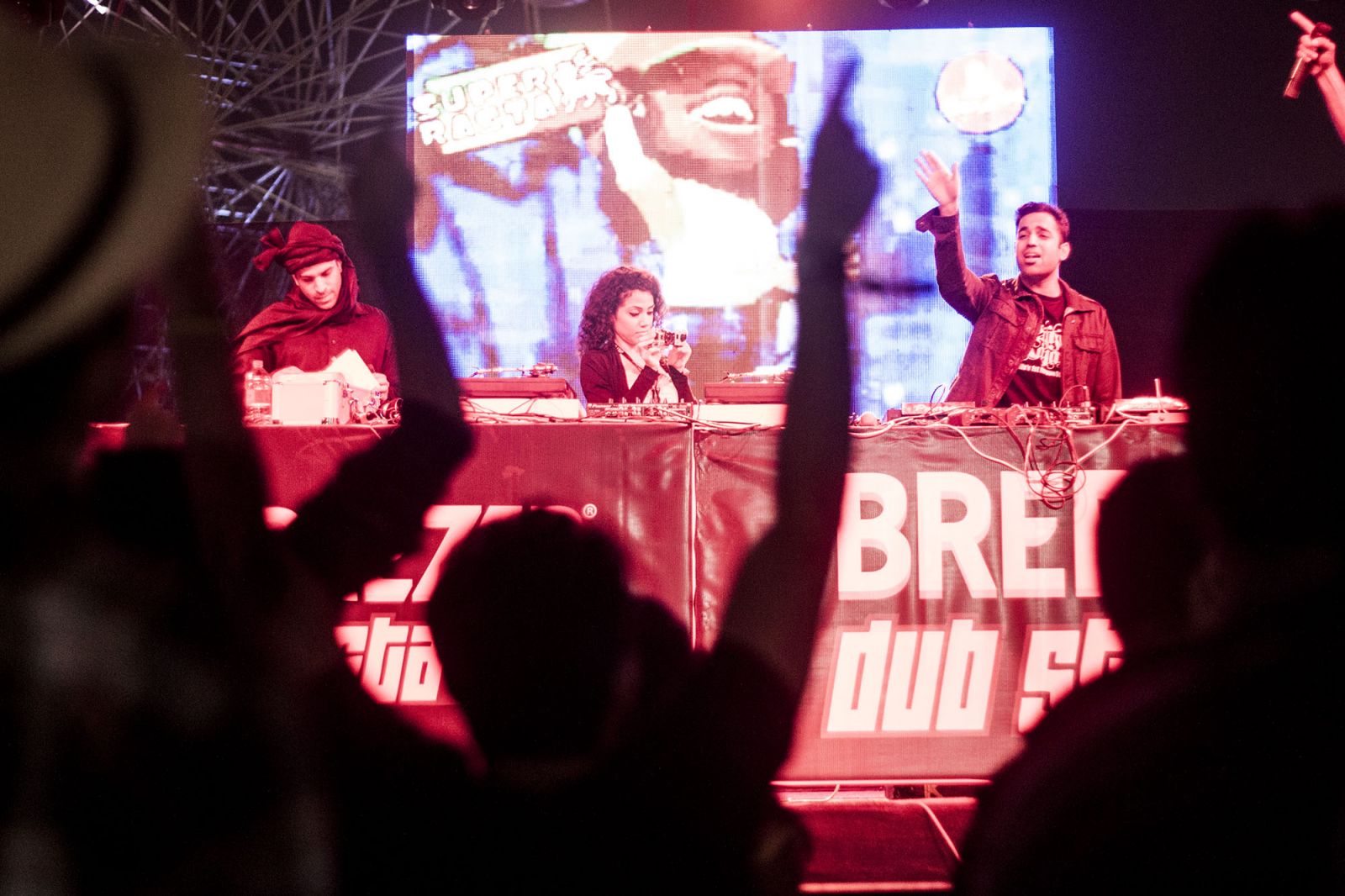 (Photo by Vaibhav Gupta)
I didn't get the chance to try it out, or even note down its name, but there was a stall selling some coffee-flavoured aerated drink of some sort at pretty reasonable rates. It sounds disgusting but apparently it wasn't.
Alien Chutney, Vir Das's comedy rock band, or "romedy cock" as he calls it – worst wordplay ever – graduated from playing at the much-smaller MTS Other Stage (like in Pune) to playing at the massive Dewarists stage here in Delhi. I laughed more in Pune since the novelty was greater, I guess – I wasn't nearly as impressed this time; also because this much larger stage sort of kills that human connect you need when a guy is narrating jokes in a live setting. But the crowd in Delhi who hadn't seen him before did enjoy the set. And you have to give it to him – he was relentless in his assault on Delhi culture, Delhi girls, Delhi men, Delhi this, Delhi that, even if a tad predictable at times. When you're in Delhi, or worse, in Noida, or worse, Greater Noida, you expect to get beaten up even without having made those jokes. So I just hope for his sake he managed to get out alive.

As is becoming the norm, Karsh Kale closed out the festival with his troupe of "All Stars". I've complained for long enough about how concluding a festival celebrating original indie music by playing popular mainstream covers doesn't fly. Well, I don't want to be an old man yelling at fast trains anymore (copyright: Moby). So, instead, I'll direct my attentions to a couple of other things:
It's always a pleasure – a privilege even – to watch Warren Mendonsa (read our interview with him here) playing the guitar, even when he's playing 'Tere Bina Nahi Lagda' alongside Kailasa. And Karsh Kale is a real beast when he actually plays the drums. Wow.
They covered 'Paranoid Android' by Radiohead. That song has been my alarm ever since I've had a cell phone which could play songs on it, and I'm obsessed with it. In Pune, they played 'Fake Plastic Trees'. My keen powers of observation tell me Karsh Kale may be a Radiohead fan.
Nischay Parekh played a delightful little set of dreamy pop that caught the audience's attentions – the music does get a little sappy at times for this writer's tastes, but it's supposed to be that way, with careful and understated experimentation. The drummer, Jivraj Singh, plays without a drum stool and, while Trilok Gurtu he may not be, he still does some fairly creative experiments with the form, using an electronic kit to accompany the minimal acoustic setup, also using triggers and delay effects on the acoustic kit to add a glowing edge to the stripped down sound of the band. (Read our interview with Nischay Parekh here)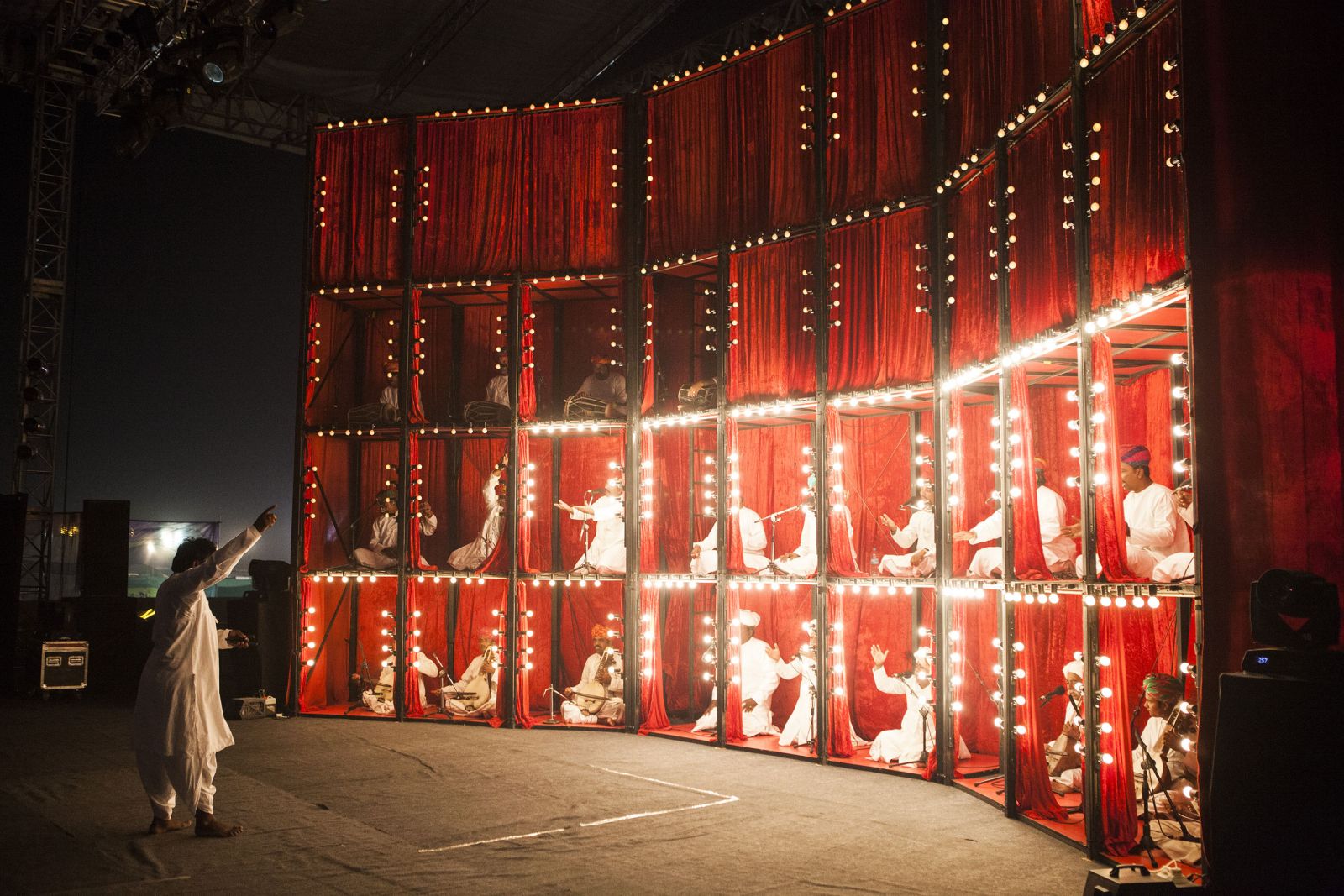 (Photo by Nitin Pant)
The Manganiyar Seduction by Roysten Abel was out of this world. It's an audio-visual exhibition of virtuosity and synchronicity, as 35 or so Manganiyar musicians sit in their own little enclosures on multiple levels on a specially-crafted installation on stage, playing traditional folksy music with only one conductor and the strength of their own ears and instincts to fall on for cues. These guys do a brilliant job playing their music without ever looking at one another – it's a thing of wonder. And visually, the stage design, accompanied by the alternating lighting that keeps switching as the musicians take turns playing in clusters, playing solo, and all playing together, lends it a pretty ethereal vibe.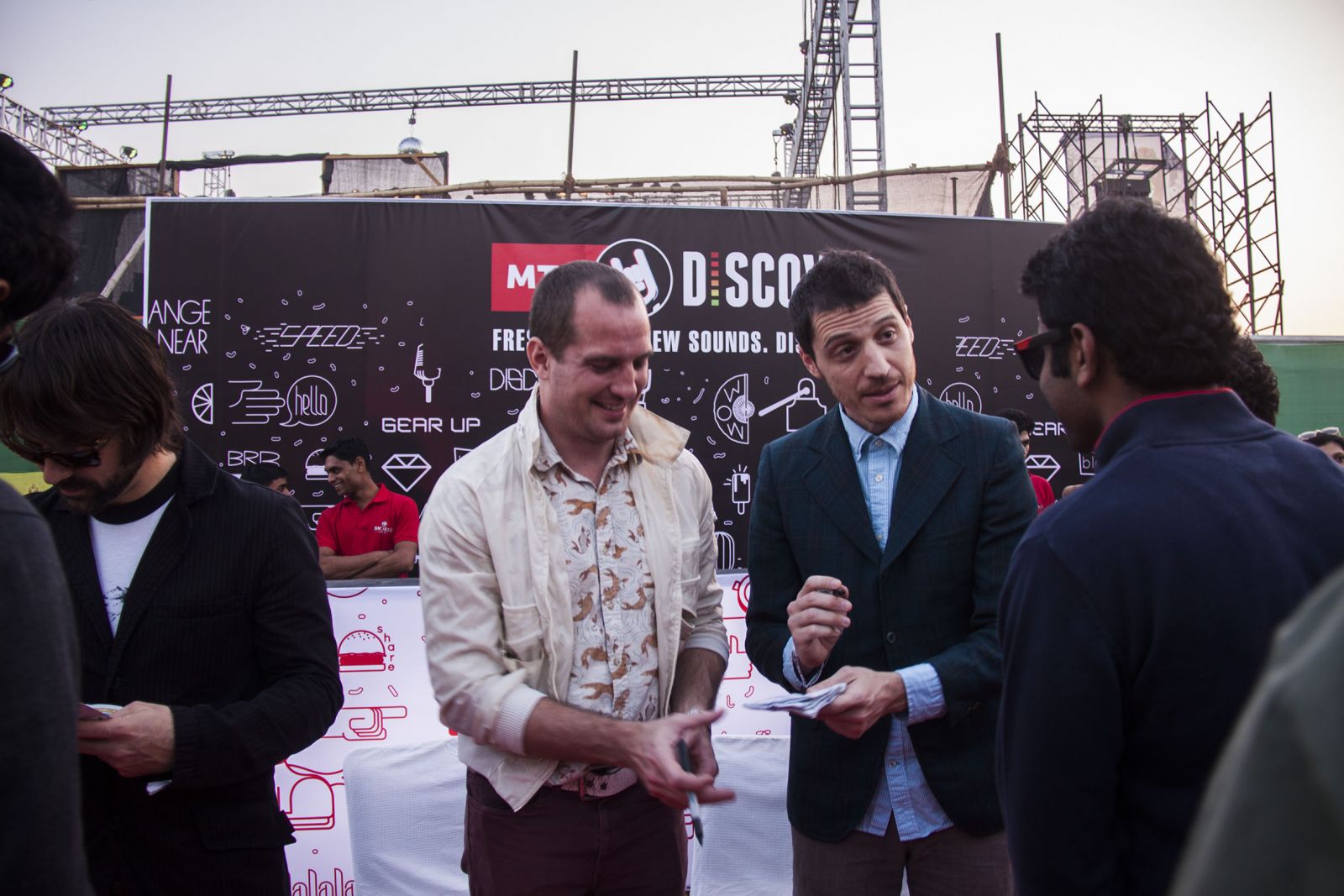 (Photo by Shalaka Pai)
There was a little lounge at the festival where you could play Guitar Hero or meet Mutemath. Every time I hear the word 'lounge', I think of old, retired people smoking pipes or cigars, wearing golf hats, playing bridge or rummy, stroking their moustaches. None of that here at this particular lounge, unfortunately.
The Lightyears Explode played on the bus. I didn't catch them live, but I can make a calculated guess that they played an explosive set where they asked the audience to disperse on either side and then start a mosh during that disco dancer song of theirs and then they played the rest of their set with rehearsed energy. They're a nice band with decent, energetic music, but they really need a new trick up their sleeve because the act is getting old for those who've seen them more than a couple of times.
The festival organizers made provisions for shared taxis, buses, even carpools, but hell, screw that. It's Delhi. So a majority of the people brought their own cars, drank their own alcohol, then drank everyone else's alcohol, then got into a fun little brawl or two, and then drove back their own cars.
While approaching the venue, there weren't enough signs on the street. I guess permissions may have been an issue, but one wrong turn could leave you stranded in Mathura. Another wrong one and you're all the way in Agra. So getting to the venue, with only a couple of signs on the highway to guide you, was a bit tricky.
And to end, a genuine query to the organizers: Where do you source those wrist bands that they make you wear at the entrance? Do you get them handcrafted by the Israeli secret services with a coating of indestructible nuclear powder? The US intelligence? Mars, maybe? I'm not the most adept at using a pair of scissors thanks to my left-handedness, but nevertheless, it took me a total of 45 excruciating minutes to finally cut off that wretched band after the festival got over.
Click to read our full review of the Bacardi NH7 Weekender Festival 2013, NCR
Click to read our review of the Bacardi NH7 Weekender Festival 2013, Pune