Among all the mixtapes, record deals, mini-documentaries, TikToks and a zillion sold-out shows, there is Indian rap. It's a genre of music that is surrounded by so much fanfare and razzamatazz that many, many people aren't paying enough attention to the music itself. Even if that's a pretentious thing to say, I feel like it's important to really look at what directions rappers in the scene are trying to explore within the form. We've got the full-on braggadocio and masala; we have the unbleached storytelling. Now we're starting to get lyricism and reflective material from musician exploring thought and humanity. Nitin Mishra (Spitfire) uses this form of expression to great effect on this new EP.
Spitfire

Paathshala is four tracks long and clocks in at about ten and a half minutes, which is a smart decision to take. Considering the fact that the three full-size songs on here (the intro is a short spoken word piece) are so dense and packed with information, anything too long would have gotten boring fast. The production (courtesy RAKHIS & NUKA) is very modern and trendy, I guess; somehow, the rap scene has wholesale adopted this aesthetic of big punchy drums, heavy rubbery bass and not much else. It's sure to get people jumping at any club and cause short-circuits on most sets of speakers, but it seems a bit one-note; probably once (or if) sample-heavy hip-hop and jazz-rap start to enter people's playlists, a lot more will start to happen with the instrumentals. Nitin is saying a lot of cool and interesting stuff on this EP, and this sound coupled with his aggressive, angry delivery sometimes runs counter to the subject matter. But don't worry, at the very least, you won't have a lack of energy or bangers to worry about.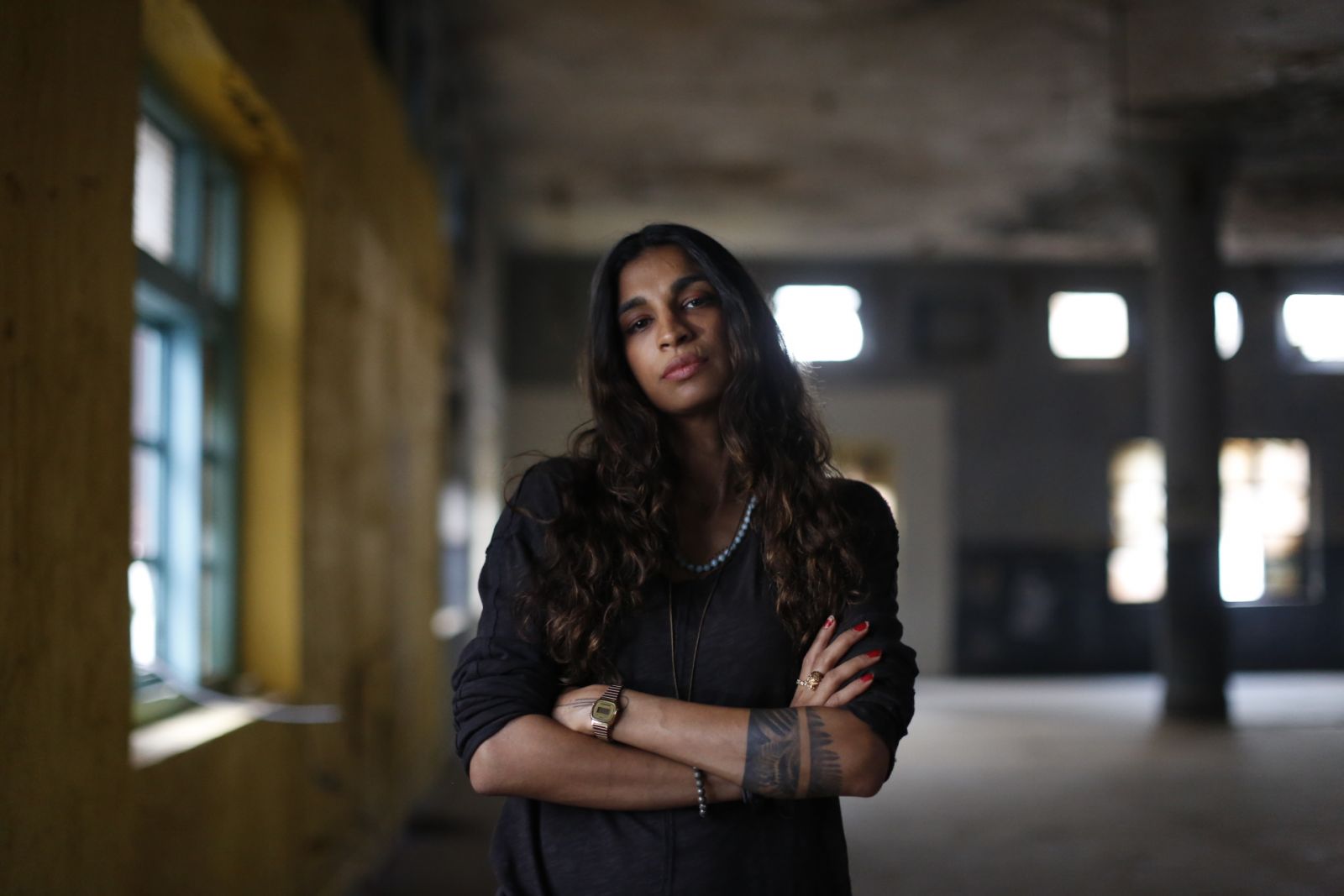 NUKA (Producer, Incink Records)
The opener to the EP 'Akaash Vani' is in some ways the most interesting track on here; it's this awesome spoken word piece set to a spacey, bass-heavy ambient instrumental. It's like you're being transported to a place, and the light piano at the back is great. It is this aesthetic that suits Nitin's poetic chops the best; his lofty poetry (it's not clear if he's talking to himself, the universe, or personifying something that doesn't exist) is right at home here. The remaining three tracks are stylistically quite similar (sometimes almost finishing each other's sentences) but try to deal with different facets of his personality; it's like Spitfire is full of beans and energy while Nitin himself had none. The title track has a massive bassline where he raps about what hip-hop and expression have taught him. The underlying theme of the EP seems that this art form has breathed new life into him and now he's ready to be a person again. Amidst some fun quotables (Baatein gehri bol Mariana Trench saare, haha), his message of his art being a medium to teach and inform is pretty solid. 'Tum Jaano Na' is a flow-fest and an opportunity for Nitin Mishra to exhibit some next-level wordplay, while EP closer 'Vartalap' is a statement of intent over a spooky instrumental; turn up the bass on this track and your entire house will shake. There's more aggression and bravado in Nitin's voice and lyrics on this track; he is making the most of what he has and he is ready to do anything to win.
RAKHIS (Producer, Incink records)
'Paathshala' occupies that part of rap that people find both interesting and confusing in equal measure; who are the poetry-laden bangers really for? Everyone, as it turns out. This will probably be equally accessible at the club and at home.
Watch the music video of "Paathshala" below: