Four Producers, Four Tracks, One Remix EP of U2 Songs.
U2 played a big ol' show in Mumbai this month, complete with incredible stage design, a production value most other big gigs in the country have only dreamt of and a crowd to match at D.Y Patil stadium. Now, when artists come to India for the first time, it is completely natural to collaborate with some artists here to either genuinely make something good or just to pander. U2 already did the pandering with their A.R Rahman collaboration 'Ahimsa', but now they have put out a few remixes with some composers and musicians to give their songs the Bollywood treatment in an attempt to make their Indian fanbase and the general Bollywood crowd merge into one. But an EP which is basically 'U2 for Indian masses that don't know U2' ends up being a hot, hot mess. Shocker.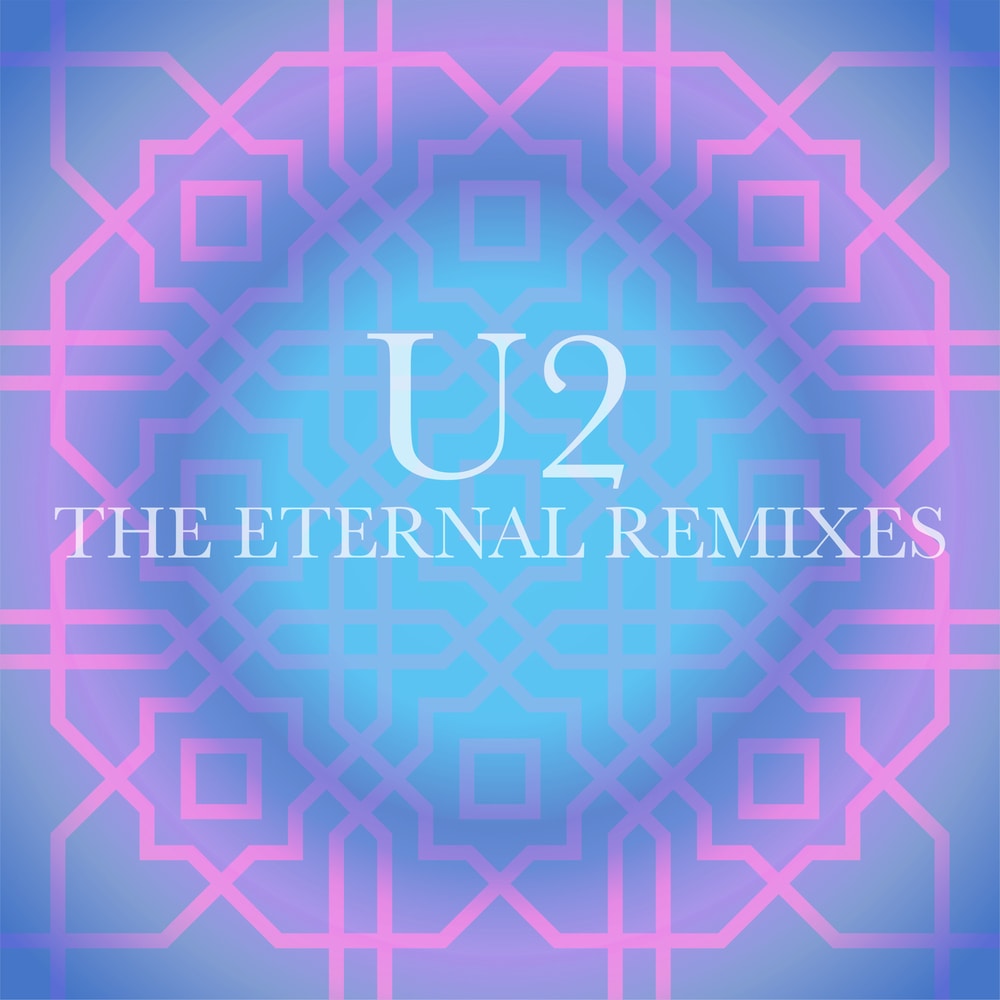 Something a lot of us look for in a good remix is enough of the original song to relate to. Hell, even Snoop Dogg's version of Riders Of The Storm (an underrated as hell take on the song) incorporated a lot of the main elements of The Doors' unmistakable so as to have a base to build on. The first track, a remix of 'Pride (In The Name Of Love)' with Karsh Kale, loses the original song entirely with a barrage of jarring orchestrated synth pads perhaps intended to scale up to Bollywood sensibilities. Bono's vocal is probably the only thing not glossed over and Bollywood-ed into the ground. Even The Edge is in the back of the mix. U2's early work has a dark tinge to it; this version takes that and turns it into every sunrise scene of every romantic movie that exists. 'Love Is Bigger Than Anything In Its Way' featuring Lost Stories suffers from many of the same problems; it's not the greatest song on earth in the first place, and it's given some sort of weird Bollywood EDM spin here. The booming kicks and armfuls of reverb are more than a bit much, and the melody that supports it sounds like a mix of Coldplay when they mediocrely tried to do Indian things and some random two-bit masala movie.
'You're The Best Thing About Me' is the only track of any merit on here. Finally, at last, OX7GEN keeps the elements that matter intact. He doesn't mess around with the guitar tones and instead does a nocturnal 90s house-type spin on it. It fits the band, it fits the time period when their music was current, and above all, it respects the subtle darkness of the band's sound. Good job. But where the real violation of our rights as music listeners happens on 'Beautiful Day'.
Look how they've massacred our boy. Amaal Mallik sings some pretty generic Hindi lyrics (reminds us of when Shiamak Davar made a similar attempt while singing "FRAGILE" with Sting for the Channel V Awards a decade ago) and puts in one of the worst layers of distorted guitar ever used for a remix. The song just takes every stupid trend in the current electronic music space and Buffalo Bill-s them into a horrifically shallow joke. There are an unlimited number of missteps here. The song is literally not a U2 song anymore; it's just some super-generic electronic gunk with Bono sounding painfully out of place in his own song. And, by god, the chorus. It really has to be heard to be believed, and it cannot be described in words. In advance, we are sorry!

As usual, the question to be asked is 'why is this EP a thing?'. The answer in the case of 'The Eternal Remixes' is almost nonexistent. The EP is released under the name of U2 but most of its tracks don't have even the faintest thread of the band's sound. The production is largely flat with one or two moments of clarity. The whole Bollywood-isation idea fails spectacularly in concept and in execution. Just look at something like Daft Punk's remix of 'Mothership Connection' or The Chemical Brothers' fantastic version of Kylie Minogue's 'Slow' to understand how you can retain the soul of a song while changing its genre and mood entirely. Groups like those are masters of taking a catchy vocal line or a riff and using it to anchor the track while they play with rhythm, harmony and tempo around those one or two elements that are instantly recognisable to anyone who has heard the original. This, we are afraid, ain't it. Sometimes it's better to be true to oneself as a musician instead of feverishly searching for a bandwagon to jump on. We certainly didn't enjoy this; U2?