Subhi has had an intriguing career path. Her life has taken her from Delhi to New York City to Chicago to Mumbai; she has done a bunch of other things in other fields before deciding to do music, and she has a love for poetry and pop. There's a certain art to writing simple music but not dumbing it down in terms of content, and this seems to be her intention. Her new single 'Mehfil' is this to a T. Musically, the track is charming, disarming and pretty simple, with some acoustic guitars and a few more pieces of instrumentation supporting her voice. But pay attention to what she's saying and suddenly you find some pretty emotional and evocative poetry. It's this idea of two relatively contrasting things living together that makes her output so interesting. We spoke to her about all things music, life and rhyme.
How do you think your move from Delhi to New York affected your tastes musically? What were you listening to before and after your move?
My move from Delhi to New York has not only affected my taste in music but also has been a key influence on my songwriting in general. I was obsessed with Bollywood music which I still am but when I moved to the US, I started listening to a lot of western music - especially Carpenters, Beatles, ABBA to name a few. New York is a melting pot of many cultures and it has exposed me to a wide range of music here from Indie to Jazz to World music.
I missed India dearly during my first few years in the States which also made me cherish our culture a lot more. Being a multi-cultural artist trying to find my voice is an ongoing theme in my songwriting.
"As a songwriter, I also try to be very observant and my moods are affected by things and people around me which eventually flow into my lyrics."
- Subhi
You worked jobs in finance and reporting before you decided to fully pursue music. Was there anything you learnt in those jobs that you still value now?
Through reporting, I got the opportunity to meet and interview some amazing artists like A. R. Rehman, Kavita Krishnamurty, Jay Sean, Kailash Kher and many more. Interviewing them and interacting with them was very encouraging and it pushed me to pursue my passion (music) full-time. The experience of being in front of the camera as a reporter later helped me be myself in my live performances.
Music is about creativity but in order to pursue it full time you also have to understand the business side of things. Finance has taught me to be organized with my finances and I have been on top of that in terms of payments to musicians, recording studios, pitching my fee for shows, etc.. It has helped me be disciplined and learn how to use my money effectively towards what I love the most - creating music. Little things matter - I use spreadsheets to organize contacts. I send out google calendar invites for all my meetings. I feel working on Wall Street has taught me how to take my profession seriously and use time in an efficient manner.
Where does your love of poetry come from and how much does it affect your thought process while writing music?
My love for poetry comes from my granddad. He was a poet and loved poetry in general. When I was a kid, my Dadaji used to narrate poems to me and explain to me the meaning. That used to be my favorite time of the day. I loved it. Later on, I started to read the one and only Gulzar Sahib. I am in awe of his ability to humanize everything (even objects) and draw the right emotions with every single word. He has always been a big inspiration in whatever I write. When I am going through a writer's block, I pause my day and watch videos of him reciting his own poems on Youtube.
My songs are always connected to what I am feeling and going through. They are all very personal to me. As a songwriter, I also try to be very observant and my moods are affected by things and people around me which eventually flow into my lyrics. In the song "Mehfil", I have tried to characterize how silly our heart can get at times. I love the following lines; Bada nautanki hai yeh dil/ Khel Khelta bade hai/ tootne ka daar hai isliye, Tumse yeh ajabi sa bane hai.
Your full-length Shaitaan Dil came out in 2017; in an age where full albums are a dying art, what's your stance on long-form bodies of work?
There is no right answer. I feel music (or art in general) is about storytelling and expressing emotions. Sometimes you need an album to tell the story. And sometimes you can tell a pretty compelling story with a Single. I feel an artist should do what they feel is right for them and their ability to tell their story.
I love Lizzo & Billie Eilish. They both focus on singles and albums to tell stories. I personally listen to both (albums and singles) and plan to release both based on the project.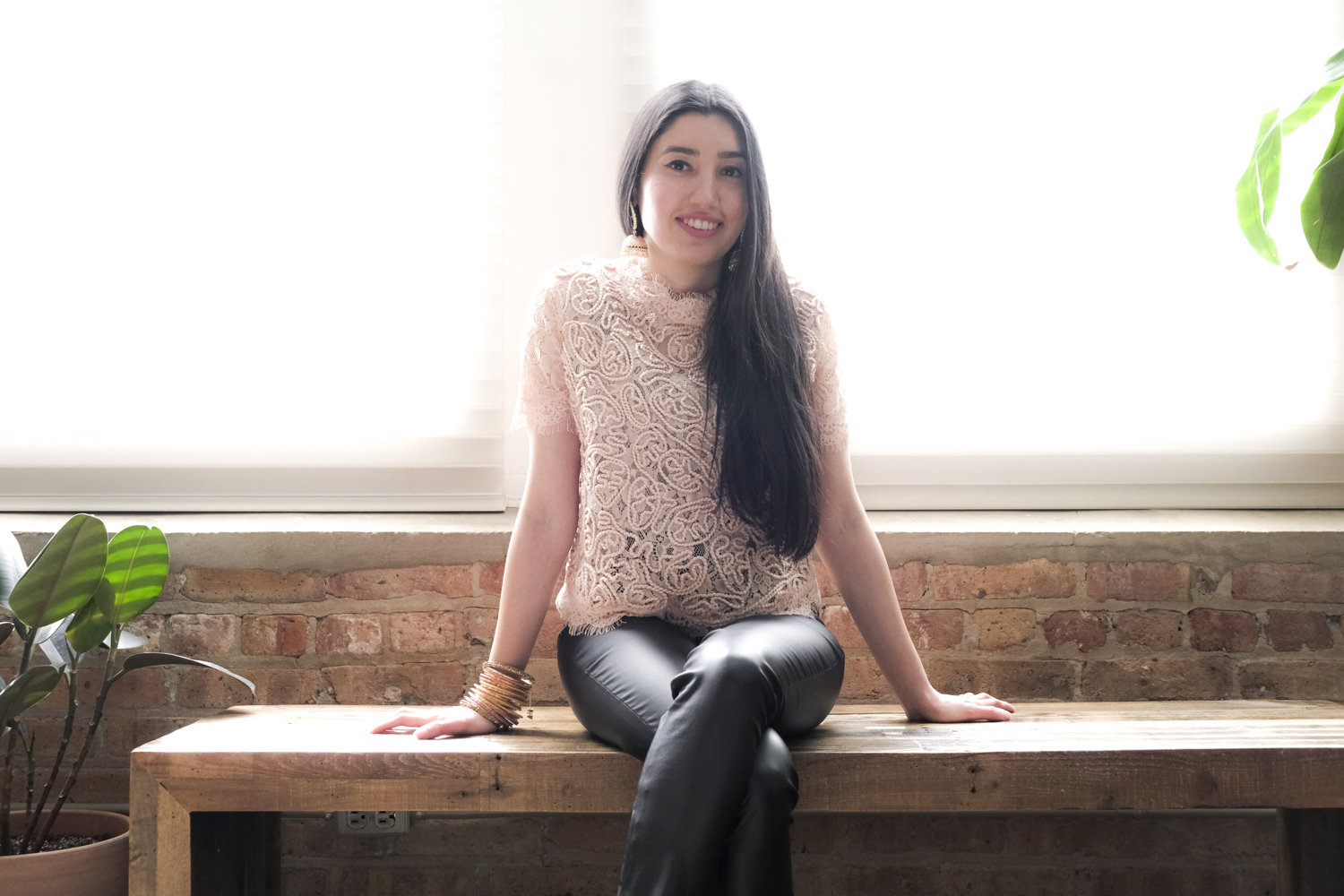 You've collaborated with the industry here in India of late. What are your views on the independent route vs. the industry route and how has that side of your journey differed from the writing of your own music by yourself?
I love Bollywood and it would be an honor to write and create for Bollywood in India. As an artist, I really want my music to be heard by as many people as possible. Bollywood provides that audience. But it comes with its own set of challenges. You have to write based on a situation you are given. I enjoy creating songs based on my own journey. I have so much to share and tell the world. There is a sense of freedom with the independent route that I deeply cherish. While it's hard to break into the industry route, it's hard to sustain yourself and reach the audience in the Independent route. The independent route has allowed me to develop my musical language and sound.