Bangalore band Dark Light has been active in the city's indie since prog rock was big, which seems like an eternity ago. In some ways, their album 'In Space And Time' is a reminder of time gone by in a way; it's 4 songs and 33 minutes in length. Remember when long, serpentine compositions were a thing and there were no arguments about listener attention spans? Well, this album benefits greatly from its production and genuinely good songwriting. Turns out long and elaborate projects aren't dead yet.
This album seems long but it really isn't. Just over half an hour is not a particularly tiring listening experience, but the fact that it is spread out over four long songs ensures that some amount of investment is required from the listener. There's also a hell of a lot of production to get into. There are elements of ambient music and psych to add to all the prog staples. The opener 'Planet Goodbye' shows its hand from the very beginning with its very, very lush pianos that transition into a relatively slow-paced and intricate section, complete with a sly synth (from Anand Pilakkat), a gorgeous bassline (from Mohammed Uvais Ali) and tight drums (from Subir Telang). It has honestly been long enough since this sound and sonic palate was popular that it sounds almost… fresh? It is certainly fun to remember all the elements you used to relate to when you were younger. Vocalist Jose Xavier has a thin and breathy voice that works nicely here. The song, unsurprisingly, goes through a bunch of twists of turns, visiting ambience with some weather sounds used for effect and a long and drawn out middle section with some expansive instrumentation and cavernous mix on its way to a classic (and I mean classic) spoken word section that articulates #deep thoughts. We love to make fun of that stuff a lot, but it kind of bookends the track here and is a lovely bit of nostalgia. Haven't you always wanted to make a speech about the human condition with some super cool sounds behind you? 'Satellite' is a mere 10 minutes long and is much more in the classic 2000s prog vein with its jangly guitars and that really feel-good chord progression in its chorus that makes you feel happy and sad at the same time (you know the one). This is definitely the most accessible song on this album in spite of its length. It's definitely a bit of a drag though; the first half of the track is a bit too one-note and plays the same cards too much. The song does become a bit more charming in its latter half though, mostly due to some really cool work with guitar effects. There are all sorts of things going on, and when the 'song' cuts everything and leads into a wailing guitar solo (fair warning: the solo is long), it's rewarding. The band continues to make a few strides in its second half.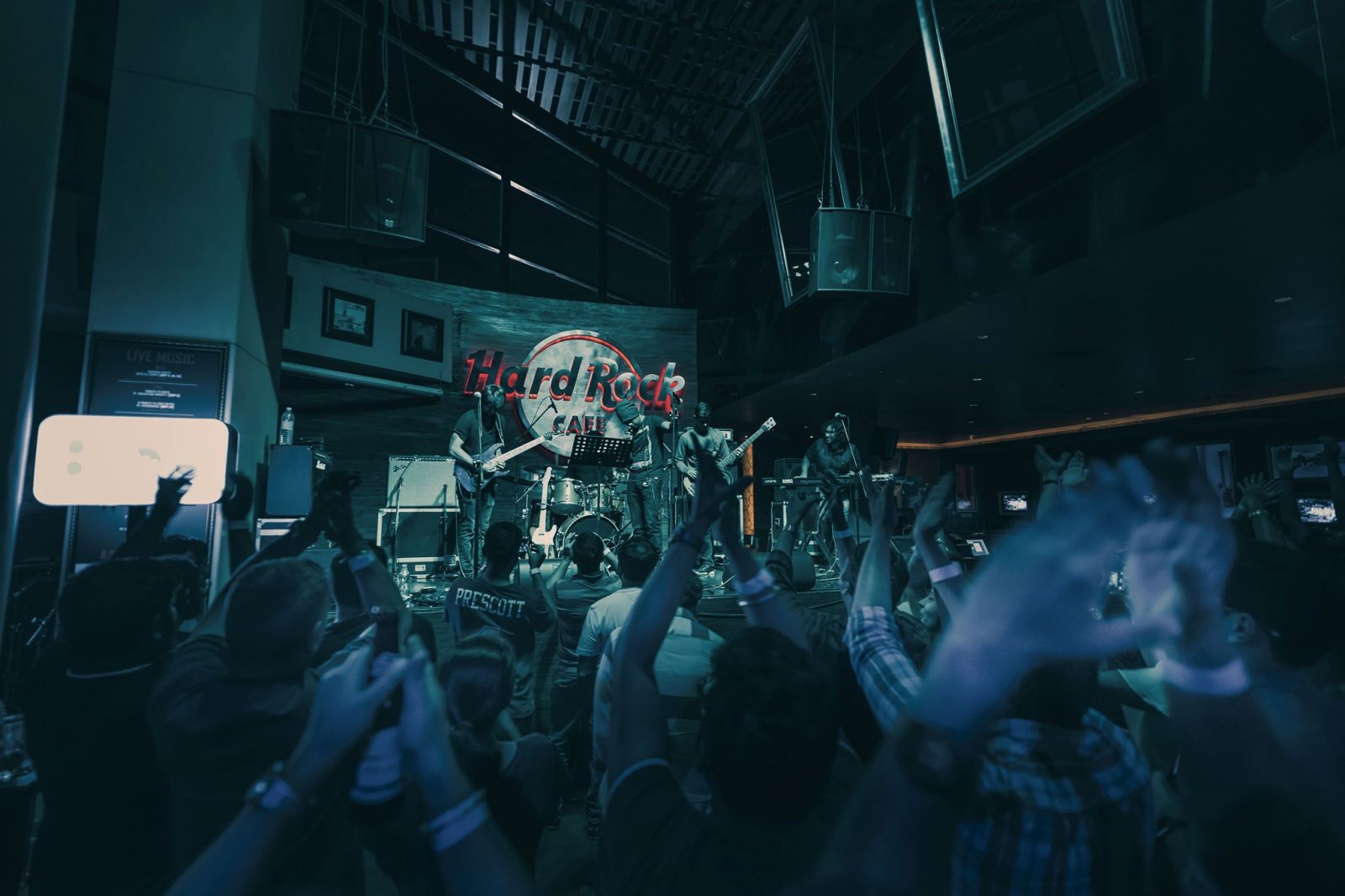 'Circles' is crystalline sugar and bubblegum as far as prog goes; it really is just a happy ballad with some cool tones and another catchy chorus. But here, the band is not actively trying to complicate matters, instead just being honest and writing a straight-ahead rock song with some saccharine sweetness. Whether you like or not, you will appreciate that Dark Light is just being themselves instead of trying to sound super deep and cerebral. There is also a delicious string section that sits just in the background but does a lot for the song. The album closes with 'Mountain Boy', which, at a shade under 7 minutes, is the shortest track here (I know, right?). Again, it is for all intents and purposes a straight-up rock song with a few frills. There is an orchestral section in the middle which can only be described as Discovery Channel on steroids. It provides the base for the second half of the song, which eventually ends the song and the album. The string sections combined with the other heavy band instrumentation is a sound we probably haven't truly heard since the days of Stratovarius and the like (remember that band?); it's yet another nice memory to take from the listening experience.
At the end of the day, 'In Space And Time' is a combination of experiences, which is why it works. It's 'prog' but it's not snobby, which means prog snobs won't like it, but then again, most prog snobs are pretty insufferable. It doesn't try to be super dark or brooding. It wants to be nice and sweet and sometimes bittersweet. And of course, it's chock full of memories. If you are in the mood for some good ol' retrospection, Dark Light is providing it for you.
Listen to 'In Space And Time' here.