Mumbai's Fox In The Garden is a fairly new act in terms of releasing full projects. It is the brainchild of songwriter Soutrik Chakraborty and has evolved from a bedroom venture (don't laugh) to a fully formed band; 'Sunny Boy', their latest EP, is 23 minutes of cheer and happiness. In these times, the default vibe is to be morbid, murky and dark, but this release leads us to think otherwise. Kudos.
So much of the charm of this EP lies in its sound and bubbly performances. Soutrik is not too outspoken on vocals but meshes with the sounds backing him up. He doesn't exert himself on the five tracks here, but his parts are super catchy. The rhythm section of the band is what really pushes things along; Avinash Chordia and Shalom Benjamin (on drums and bass respectively) are locked in and drive pretty much every song. They are also given quite a bit of space in the mix; something that might come from the leaning towards the kind of semi-throwback indie rock that bands like Tame Impala, Mac Demarco, Homeshake and so on have made popular. The big drums and tasty basslines colour a lot of 'Sunny Boy'. Utkarsh Jaiswal on guitars and Ishan Lal on keys provide further moves in this direction with some warbly and warm textures. Even though all this is going on, the overall sound is satisfyingly clear and everyone takes a back seat when they need to.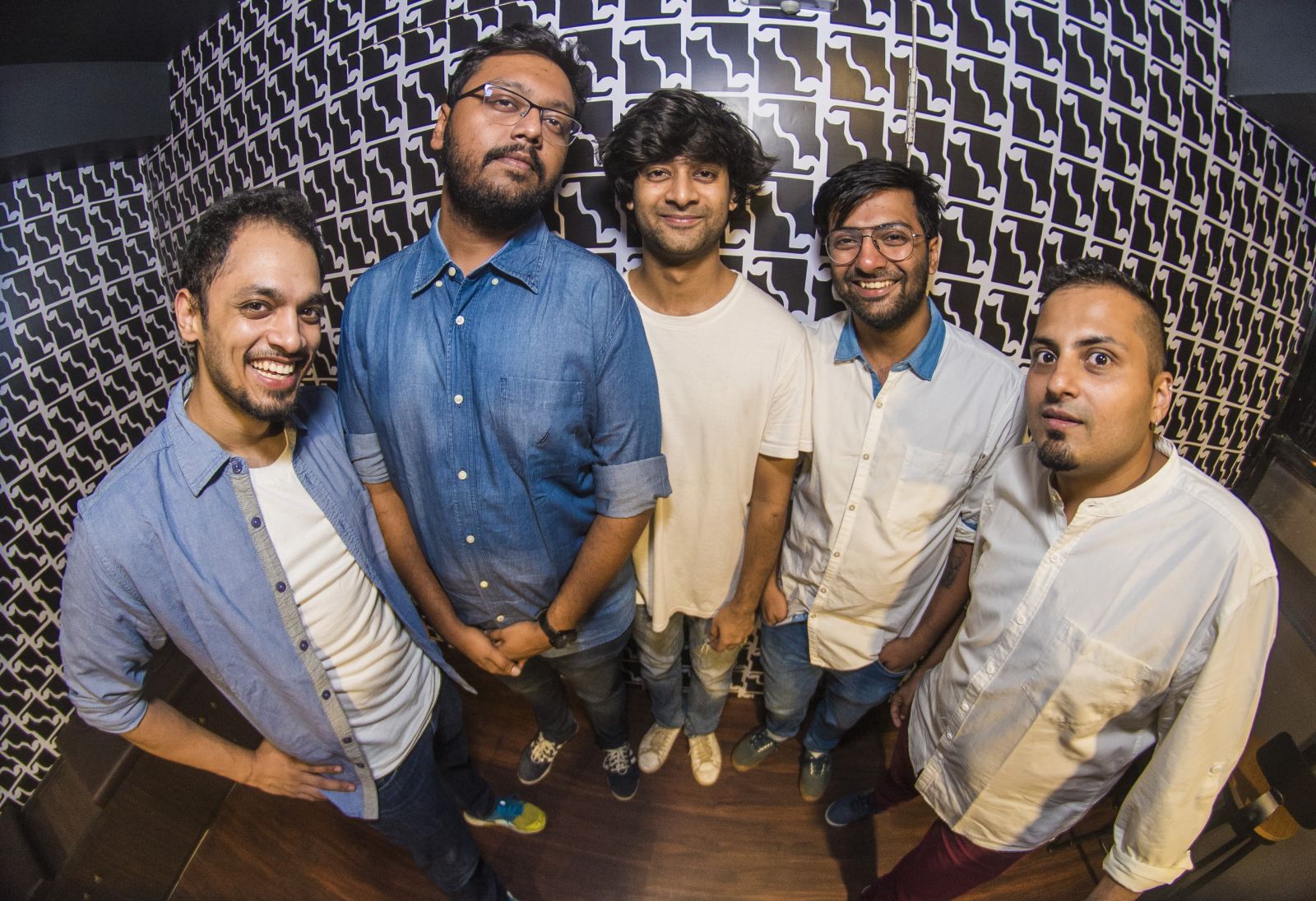 The EP is the musical equivalent of rainbows the whole way through. Opener 'Daydream' is probably the only song that might catch you off guard with how bubblegum it is. Once you get into the swing of things, however, it's a gratifying experience. The chorus here is one of multiple cases of something getting into your head; if you're into humming, this EP will fulfill your needs for a while. 'Japan' is a lovey-dovey song that would have been a misstep if it wasn't so damn cute. The guitars do a lot of the work here and the rhythm section is especially great. The song's 'bridge' is rather euphoric and inspires the warm fuzzy feeling that Fox In The Garden are shooting for. 'Getting By' continues with the catchiness; the splash of keys in the chorus is delightful and the last third of the track is a highlight. The energy of it all is infectious and you feel yourself liking what you're hearing even if the whole sugary sweet thing is not your cup of tea. The last two tracks on 'Sunny Boy' are surprisingly long; the band attempts to take their tight and bubbly formula and stretch it out to build energy. The results are so-so. 'Forever Beautiful' is a bit too long-winded for its own good in spite of the old-school synths and organ that back it up. Soutrik goes for the spoken delivery that a lot of long-winded songs used to use as an interlude; while his intentions are good, it does sort of dampen the energy. When the song picks up, however, it is as good as anything here. The EP's closer 'Goa' is a much more successful attempt. The guitars are stellar on this track, the drums are danceable and the chorus is super energetic. There is a switch-up on the second half where the band shifts into a sleepy and floaty vibe; it's a welcome change and is the kind of section you can easily sink into. It's the only real variation you get on 'Sunny Boy' and is a strong finish.
The overall effect of 'Sunny Boy' is one of happiness and fun, and that cannot be appreciated enough. It's nice to hear 23 minutes of nothing but good vibes. That is both a good thing and a bad thing sometimes, though. There is a general lack of variation and having a continuous barrage of sweetness will be a bit tiring for some people. That being said, however, it does sound like Fox In The Garden are staying away from downers and trying to keep the general mood positive the whole way through. That's commendable and worth a listen if not more.
Listen to 'Sunny Boy' here.